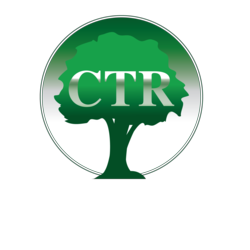 We are here to serve our clients and customers and we'll continue to do that primarily by helping them over the phone.
Sacramento, CA (PRWEB) February 24, 2013
CTR has announced the launch of four new websites designed to help taxpayers with local and federal income taxes, as well as streamline the process for those individuals to get assistance. The company provides tax debt relief services and income tax preparation for taxpayers across the country. It is the hope of CTR's company executives that the new launch of the websites will help more individuals get answers about their specific tax problems.
"Every day our senior case analysts hear the same questions from customers," a CTR spokesperson said. "Our customers think that their questions are unique because they come from a unique part of the question, when in reality, the truth is usually that these questions are very similar."
The first site CTR launched was the New Orleans tax lawyer site. It is the staff's hope that the new sites will help individuals from Louisiana find more answers to their local tax questions. CTR's expert staff displays it's wealth of knowledge about the United States tax code and state tax code on the site, but reminds any taxpayer with further questions to continue to call.
"We started four new sites for local taxpayers, we did not shut down our phone system," said a company representative. "We are here to serve our clients and customers and we'll continue to that primarily by helping them over the phone. We wanted individuals to be able to have the information at their fingertips as well."
The second site launched was Sacramento tax attorney, which is designed to enable California taxpayers to find more information. There are many California state tax regulations that create difficulties for many individuals with IRS taxes owed. The additional information about how these two types of taxes owed is designed to help a great number of people understand their taxes.
"These are like 'locals only' sites, we're catering to our regional client base. We want our clients to feel like we're down the street," said a CTR spokesperson.
CTR's designers wished to point out that the Birmingham tax lawyer site and Oakland tax lawyer sites are technically launched, but are still yet to be fully tested for user friendliness and speed. Taxpayers are also urged to send feedback about any of the sites to help the tax team at CTR with future development projects.
CTR offers tax debt resolution and tax services for individuals and businesses across the United States. The company uses a three step program to create personalized strategies to help taxpayers settle their IRS debt. The company offers many services, including: state and federal tax debt resolution, IRS audit defense, tax preparation and bookkeeping.