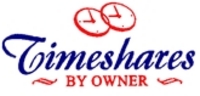 (PRWEB) February 13, 2013
The premiere timeshare resale and rental company in the nation has done it again by finding the easiest and most expeditious ways for timeshare owners and vacationers to plan their next vacation.
Two of the most common questions that Timeshares By Owner's Marketing Specialists and their Sales and Rental Concierge Department Representatives encounter are, "What are some of the special events that are coming up?" or "What is available for this event?" Well, Timeshares By Owner has listened and would like to make planning that next vacation as stress free as possible.
Provided at their website - http://www.timesharesbyowner.com – vacationers will find a comprehensive listing of all of the events coming up for the year including sporting and recreation events, complete with listings of accommodations they have available in their inventory with information about recently submitted offers, to inform vacationers of deals that are being acquired right now. Visitors will also find information about any given event.
Click on the "About Us" section to visit the Special Events Page to locate the name and date and to learn special information about any particular event.
Wade McGregor, a Marketing Specialist at Timeshares By Owner's Corporate Office in Orlando, Florida has been really pleased with the effect that the Special Events Schedule at http://www.timesharesbyowner.com has had on his ability to provide the best service to his clients. "It's important for owners and vacationers alike to understand, and see for themselves, the special events that we offer accommodations for. This new portion of the website assists us, as their Marketing Specialists, in helping owners new to the program to understand that somebody could rent their unit or their time for a major event. That's one of the main reasons [Timeshares By Owner] is able to get [timeshare owners] a reasonable offer for these top tier accommodations."
Take a look at the Special Events Listing at http://www.timesharesbyowner.com to assist in planning that next vacation. Timeshares By Owner's Sale and Rental Concierge Department is standing by to help excited vacationers get in contact with owners in their inventory at 888.707.TIME(8643).
Timeshare owners can call 866.313.TIME(8463) to take a part in the program that has reshaped the timeshare resale and rental industry. Marketing Specialists are ready and waiting to help rent out that timeshare property to anxious vacationers.
ABOUT TIMESHARES BY OWNER®
Timeshare By Owner® has been in business for over 14 years and is dedicated to helping timeshare owner sell or rent their timeshares and to helping vacationers find their perfect vacations! For more information on Advertising Platforms for motivated sellers and renters, contact Timeshares By Owner® at 888.707.TIME(8463), or email us at info(at)timesharesbyowner(dot)com.