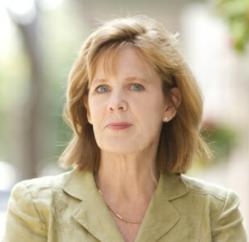 "I am looking for opinion and comment on the relevant theories of product liability law."
(PRWEB) February 14, 2013
Mesh Medical Device News Desk (MDND) http://www.meshmedicaldevicenewsdesk.com is the only news source on the web that is following the day-to-day proceedings in the Linda Gross v. Ethicon litigation in New Jersey Superior Court Courtesy of Courtroom View Network.
Thousands of women and their families are receiving a daily round-up of events and real-time updates via its Facebook and Twitter feeds and readership has tripled since the January 9, 2013 start of the first bellwether trial for Ethicon in its home state.
"The story is unraveling for Johnson & Johnson like a mystery novel revealing what top company officials knew about the uncertainties of the Prolift mesh and their decision to launch it anyway," says journalist Jane Akre, Editor of MDND, established to cover defective medical devices in 2011. Akre plans to follow all of the upcoming transvaginal mesh litigation through the courts.
So far MDND has broken the news about the 33% adverse event rate Ethicon knew it had prior to the launch of Prolift and cries within the company to switch to another more suitable mesh to be used in the human body. Those cries went unanswered and the company launched the Prolift in March 2005, according to court documents filed in Linda Gross v. Ethicon, Case No. Atl-L-6966-10 filed in New Jersey Superior Court, Atlantic Co. N.J.
The Prolift System was never tested in humans and the company made no effort to study mesh removals even thought they knew there would be complications, according to documents filed in the case.
MDND is now looking to expand its impact and scope by inviting partners from the legal and medical community to add their commentary, opinion and expertise to the website in a sponsored column.
"I am looking for opinion and comment on the relevant theories of product liability law and defective surgical mesh and how they apply to this case and the others that are ahead," says Akre who is not a lawyer. "There are so many questions raised by our readers that are going unanswered so I think this is the perfect time to jump in and share you expertise."
"Become a source of news in your particular practice area," Akre says announcing today that limited opportunities will be made available to partner with MDND and sponsor this important news resource devoted to following medical devices and synthetic mesh marketed through the FDA's 510(k) approval process.
Besides sponsored content contributors can:

Have access to hundreds of pages of relevant content on MDND customized to your firm
Customized Patient Profiles so law firms can put a face on their client's "adverse events"
Advertising may be considered on a limited basis
Readers are saying:
Dear Jane~ I want to thank you for all your hard work in covering this trial for us. It is our only link to know what is happening on a daily basis and I greatly appreciate it.~ Debbie M.
Hi Jane ~ Thanks so much! The law firms should be sending you money because you are doing an amazing job keeping us all updated. My attorney gave me your website to stay up to date and said it was by far the best place to stay connected to the trial.~ Kim M.
Hi Jane ~ I want to say you are doing an excellent job reporting. I am finding that this is making me very angry. I know my meshie fans are all watching you. I wait anxiously to see what the synopsis of the day will bring. ~ Ellen H.
Jane Akre has been a broadcast and print journalist for 30 years and has anchored newscasts at CNN the San Francisco market, St. Louis as well as Miami where she covered the court system. Her own trial took 8 years to wind its way through the courts provided her with a wealth of information about the workings of our civil trial system.
Contact Info; jakre(at)bellsouth.net (904) 613-2828