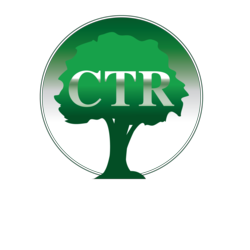 CTR offers tax debt resolution and tax services for individuals and businesses across the United States.
Beverly Hills, CA (PRWEB) February 25, 2013
CTR's Riverside tax lawyer is urging taxpayers and CTR clients to avoid income tax scams in the coming tax season. Victims of tax identity theft often must go through many steps and wait a great deal of time before receiving their IRS income tax refunds. It may take more than six months before a victim of tax identity theft has their issues resolved.
"Last year," a CTR spokesperson points out, "the IRS had half a million cases of tax identity theft reported to them. If you're considering changing tax professionals, make sure that Beverly Hills tax lawyer can prove who they are and provide references."
CTR's tax professionals provide tax preparation services for taxpayers but want to advocate for safe practices for those individuals who turn to other preparers. Tax preparers are now required to have a Preparer Tax Identification Number, or PTIN, which taxpayers should ask for before providing any personal information. In addition, CTR's own Greensboro tax lawyers are telling their clients to ask for the names and phone numbers of other clients to ensure that the preparer is legitimate.
Criminals will attempt to steal tax identities in many different ways. Some identity thieves only use stolen personal information to obtain IRS tax refunds as the crime is very easy and the chances of being caught are greatly reduced.
"You need to make sure that your personal information is secure at all times," says a CTR spokesperson. "Contact a tax expert nearby like CTR's Rochester tax lawyer and ask for advice on how to protect your sensitive documents. These individuals will give you the best advice even if you're not a client."
CTR's experts know the damage that tax identity theft can do on individuals. Many individuals who fall victim to tax identity theft also may encounter tax debt problems as a result. The company works with their clients to ensure that their documents and income tax returns are secure. In addition to securing files, CTR's experts recommend taxpayers check their credit reports once every twelve months and lock up their Social Security cards in safe-deposit boxes.
CTR offers tax debt resolution and tax services for individuals and businesses across the United States. The company uses a three step program to create personalized strategies to help taxpayers settle their IRS debt. The company offers many services, including: state and federal tax debt resolution, IRS audit defense, tax preparation and bookkeeping.