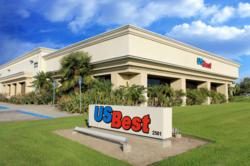 high-quality services at a lower cost constitute a competitive edge that other firms can't match
IRVINE, CA (PRWEB) February 13, 2013
Tim Brown amazed fans while playing for Notre Dame in the 80's earning the nickname "Touchdown Timmy" and becoming the first wide receiver to win the Heisman Trophy (1987). He carried on that success in the NFL, most notably as a Los Angeles/Oakland Raider, earning the moniker "Mr. Raider" and setting numerous franchise and NFL records.
Mr. Brown is teaming up with U.S. Best Repair Service, Inc. (US Best Repairs) this Wednesday, February 19th at booth 300 of the Mortgage Bankers Association Conference and Expo in Gaylord, TX. As the national leader in mortgage field services, US Best Repairs CEO Mark Zaverl is always on the lookout for top talent.
Zaverl states, "Tim Brown was not just a prolific wide receiver; he was a unique all-purpose offensive threat and team player. His utility and team mentality were a competitive advantage over others, and those are the same successful characteristics that make up the core of US Best Repairs." Zaverl believes his company's high-quality services at a lower cost constitute a competitive edge that other firms can't match.
All Notre Dame or Raiders fan—or even just casual football fans—should stop by booth 300 on Wednesday, February 19th for an autograph from one of the greatest men to ever play football at the collegiate and NFL level.
About U.S. Best Repair Service
U.S. Best Repair Service, Inc. is a private, minority-owned and operated construction company specializing in inspecting, protecting, repairing and maintaining properties for the default mortgage servicing industry. Based in Irvine, California, "US Best Repairs" services REO and Pre-REO properties in all 50 states, plus Puerto Rico, Guam, and the U.S. Virgin Islands. Its mission is to provide extraordinary service at every opportunity, by exceeding expectations of timeliness and quality, with the best pricing in the industry.