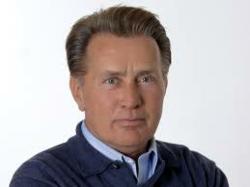 Charter schools are giving educators the freedom to bring the most effective methods into the classroom.
Hollywood, CA (PRWEB) February 12, 2013
The producers of Breakthroughs with Martin Sheen are announcing today a new series of reports on success stories inside charter school education.
Breakthroughs Martin Sheen PBS is an independently produced television series airing in markets around the country on public television. The program is hosted by the legendary Martin Sheen, who is about to embark on his second half-century in American entertainment in 2013. Mr. Sheen has developed a reputation as one of Hollywood's most respected actors during a career that includes more than 60 film appearances.
Breakthroughs Martin Sheen reviews education topics that are important to public television audiences, including the growing popularity of charter schools. In an upcoming report, educators tell their stories about how charter schools are giving students different ways to learn that are producing results in test scores and eventually college acceptance statistics. These charter schools utilize curricula developed inside communities where educators know what works for their students. The added accountability in charter school structures helps to keep educators looking for the most effective ways to bring knowledge to the classroom.
The producers of Breakthroughs Martin Sheen are targeting March distribution date for the new report. Check local listings for air times on public television and PBS affiliates in individual markets. For more information the producers can be contacted via the official website for the show at breakthroughsptv.com.