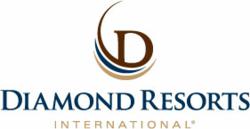 Las Vegas, NV (PRWEB) February 12, 2013
Diamond Resorts International® (Diamond), a global leader in the hospitality and vacation ownership industries, announced that Mystic Dunes Resort & Golf Club, one of its properties in Celebration, Florida, received the Platinum Award from The Association of Golf Merchandisers (AGM) and was honored at the 2013 PGA Show at the Orange County Convention Center on January 25.
Among those recognized as "best of the best" golf shops in North America according to AGM, Mystic Dunes Resort & Golf Club joined other elite golf venues including TPC courses, Congressional, Harbour Town, Pebble Beach, Doral and Kiawah Island. Entries were judged on creative ideas, revenue-generating initiatives, promotions and visual displays.
"Mystic Dunes Resort & Golf Club garnered a coveted AGM Platinum Award for "The Meaning of Yes®" - their customer service platform, as well as their creative initiative on Growing the Game of Golf with particular emphasis on creating a ladies clinic and incorporating it with vendor sponsor events, and their strategies to reduce excess inventory as a means for increased profitability," announced Desane Blaney, AGM Executive Director.
"Diamond Resorts International® has demonstrated a tremendous commitment to improving our great golf course and enhancing the overall playing experience of our guests, said Rick Smith, PGA Professional and Director of Golf Operations at Mystic Dunes Resort & Golf Club. "We are very honored to receive this award from the AGM."
"The Pro shop at Mystic Dunes is often our first contact with guests, and we pride ourselves in fully stocking and staffing in anticipation of any needs," added Brian Agnew, Director of Sales and Marketing for Mystic Dunes Resort & Golf Club. "Our pro staff is a tremendous asset in developing innovative programs such as the ladies clinic."
For more information about Mystic Dunes Golf Club, contact George McNeilly, 1.407.791.6951 or george(at)mcneillycommunications(dot)com
Diamond Resorts International®, with global headquarters in Las Vegas, Nevada, is one of the largest hospitality companies in the world with a network of more than 260 vacation destinations located in 28 countries throughout the continental United States, Hawaii, Canada, Mexico, the Caribbean, South America, Central America, Europe, Asia, Australia and Africa. Offering simplicity, choice and comfort to more than 490,000 owner-families through our branded hospitality service, Diamond Resorts International® is dedicated to providing its guests with effortless and relaxing vacation experiences every time, for a lifetime.
Annually, nearly 1.4 million owners, members and guests enjoy the simplicity, choice and comfort Diamond Resorts International® offers through our branded hospitality experience.
About Diamond Resorts Corporation
Diamond Resorts Corporation and its subsidiaries develop, own, operate and manage vacation ownership resorts and, through resort and partner affiliation agreements, provide owners and members with access to 79 managed resorts, 180 affiliated resorts and hotels and four cruise itineraries through THE Club® at Diamond Resorts International®. To learn more, visit DiamondResorts.com.