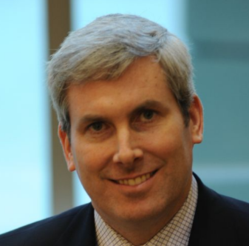 South Plainfield, NJ (PRWEB) February 12, 2013
Smyyth Credit Solutions Group, the world's leading web-based trade credit community that provides unparalleled intelligence on common customers (soon to be rebranded Credit2B), today announced that Tim Faherty has joined as Senior Vice President of Sales.
In this role, Faherty, a highly experienced software-as-a-service leader, will focus on developing the market for Smyyth's Credit2B business which is the industry's leading cloud-based, trade credit platform that includes virtual credit networks as well as sophisticated workflow and analytics. He will be responsible for driving revenue, expanding Credit2B's partner community, and growing the virtual credit network. Faherty will serve as a member of the executive leadership team and will report to Shyarsh Desai, the Chief Executive Officer of Credit2B.
"Tim is a tremendous addition to our team. He brings invaluable technology experience to us at Smyyth and has a deep appreciation for the needs of fast growing software-as-a-service businesses," said Shyarsh Desai, the CEO of Smyyth's credit business, Credit2B. "Our patent-pending social enterprise platform is unique to the credit industry and Tim is arriving at the perfect time to execute on our strategy and take this to market with a great team alongside him."
"I am thrilled to join Smyyth at such an unparalleled time in the company's development," said Tim Faherty, "Credit2B is an innovator in the credit space, bringing new ideas to enhance business' ability to gain clearer insight into credit risk by creating trusted communities and business connections otherwise not available. I am energized about the transformational nature of this considerable opportunity and look forward to leading a process that that will bring significant value creation for our clients."
Prior to joining Smyyth, Faherty served as the Vice President of Global Alliances at EthicsPoint (named one of the fastest Growing Companies in North America on Deloitte's 2011 Technology Fast 500™). At this firm, he was responsible a wide variety of business development and sales leadership functions as the company grew from early stage to market leader, which led to its successful acquisition in early 2012. Faherty has 20 years of software experience and has also held key strategic sales roles at SAP, Oracle, and Sun Microsystems. He earned his B.S. from Oregon State University.
About Credit2B
Using patent-pending technology, Credit2B is a platform that empowers peers to exchange trade credit data and share common experiences. Built as a cloud-based application, Credit2B today delivers remarkably, high quality and timely information which is validated by a network of trusted connections. Credit2B is remarkably simple to join, create connections and access huge amounts of information from peers and third party databases through a high-fidelity experience.
About Smyyth
Smyyth provides world class Credit-to-Cash and accounts receivable services that the world's largest companies use to manage risk, and optimize cash flow and profits using best practices for credit, accounts receivable, collections and deduction management. The Smyyth technology platform streamlines operations, slashes costs, and increases profits. Smyyth technology and services are built on Six Sigma principles and are SAS 70 Certified. Please visit Smyyth's http://www.smyyth.com for more information about Smyyth products and services.