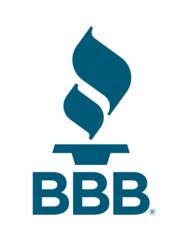 (PRWEB) February 12, 2013
Better Business Bureau (BBB) is advising homeowners throughout New England to clear accumulated snow loads on their rooftops and exposed structures. BBB urges consumers to take action before the risk of collapsed roofs and damage increases.
"With the recent storm leaving areas of New England under two to three feet of snow, homeowners may need the assistance of roofing contractors to repair or replace their roofs, said Paula Fleming, vice president of the local BBB." "Excessive snow removal should be completed by experienced contractors with proper insurance, covering both its services and employees."
In 2012, roofing contractors were the third most inquired about type of business with 57,932 inquiries. General contractors were listed in the top five with 50,517 inquiries. Consumers visited bbb.org to check out Customer Reviews for roofing contractors for a total of 5,169 reviews read.
Roofing contractors have attracted a lot of attention this past year, with more to come this month from snow storm damage. BBB advises consumers to follow these tips when dealing with a snow storm:
Identify High-Risk Areas: Look for areas of your roof where a collapse could happen due to heavy snow accumulation. Any type of large, flat roof or roofs with previous damage, could be high-risk areas. Also, any area shaded from direct sunlight could cause freezing on top of snow drifts.
Preventative Maintenance is Key: By keeping up with preventative maintenance, homeowners can potentially ward off a roof collapse from heavy snow or ice build up. Replacing decrepit areas of roof and doing routine maintenance before winter can save homeowners thousands of dollars.
Keep it Clear: It is important to keep gutters and drains clear of debris. A blocked gutter will keep snow and ice trapped which can cause cracks and damage. Trim back low-hanging trees that could cause damage to electrical wires in high winds.
BBB recommends consumers to follow the following tips when hiring a roofing contractor:
Stay Calm and Do Your Research. Although you may be anxious to get things back to normal, don't get pressured into making an immediate decision with a long term impact. In the aftermath of a storm, fly-by-night contractors will offer their services or leftover materials from a recent job. Be wary of contractors soliciting and always check out their BBB Business Review at bbb.org before hiring.
Shop Around. For major repairs, take time to get multiple estimates based on the same specifications and materials. Ask for references and verify that the contractor is licensed and insured. Legitimate contractors should have liability insurance and worker' compensation. Without insurance, if a worker is injured on the job, the homeowner may be liable.
Get Everything in Writing. Require a written contract with anyone you hire. Be sure their name, address, phone number and license number are included. Read and understand the contract in its entirety and never sign a blank contract. Make sure the contract includes a detailed list of labor, materials and services to be completed.
For more information you can trust, visit bbb.org or connect via facebook.com/bbbconnection.