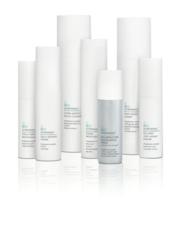 (PRWEB) February 14, 2013
Getting to the root of wrinkles through an innovative and proprietary combination of high-potency natural antioxidants and medically-directed compounds, the Vitaphenol skin care line targets discerning women who are looking to avoid invasive cosmetic procedures.
"While it's true that most women don't enjoy the aging process, the key is to take good care of skin. Exclusive, potent and powerful Vitaphenol appeals to women who understand the power of phenomenal skin and are willing to do something about it. It's a premium top-of-the-line brand for the type of woman who is committed to aging with beauty and who demands exceptional skin care that actually works," said Tricia Buenvenida, VP/Brand Director at SciDerma Medical, the specialty cosmeceutical and dermatology company which holds the exclusive U.S. sub-license for the Vitaphenol skin care collection.
With a strategically planned roll out in 2013 and a goal to establish the brand in the prestige spas and retail centers vs. mass OTC, it is expected that Vitaphenol will generate between $2 and $4 million in sales in its first year.
The formulation was created by a world-renown dermatologist and cosmetic surgeon using a mix of scientifically-advanced compounds with naturally effective anti-aging remedies in each of the products. At the heart of all the products is the Vitaphenol Complex, a unique blend of four naturally-derived AHAs: white and green tea extracts, mangosteen, and pomegranate. When combined, they rejuvenate and protect the skin.
Vitaphenol is the only skin care line on the market to use this potent blend of medically compounded super antioxidants to help restore the skin's structure and diminish lines, wrinkles and uneven pigment for a clearer, more youthful appearance.
"Vitaphenol combines the best of science and nature to nourish and revitalize skin cells. This approach allows the skin to visibly and powerfully heal itself, repairing the skin and protecting against future damage," said Buenvenida.
The Vitaphenol skincare collection consists of seven products, ranging from $45 for the Ultra Daily Gentle Cleanser and Anti-Aging Toner to $195 for the Cellustructure Rejuvenating Serum (CRS). Dermatologists have used CRS as the cornerstone of skincare for their patients. CRS features the recombinant growth factor, TGF-beta 1 (transforming growth factor), known to increase collagen synthesis, which restores the structural integrity of the skin and controls inflammation, and encourage elastin production for smooth, velvety skin.
CRS is supported by published clinical studies, with 58% of patients noticing an improvement in wrinkles, and 68% of patients noticing an improvement in skin texture after its use.
The recommended Vitaphenol regimen consists of using a 4-step/4-product system, and the product combinations differ according to dry, oily, normal, and acne-prone skin.
Once exclusively available through dermatologists and plastic surgeons, the collection will be launched at http://www.vitaphenol.com and http://www.dermstore.com.