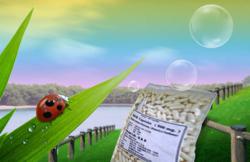 How I got rid of my joint pain naturally for a buck a day!
Lake View Terrace, CA (PRWEB) February 20, 2013
Vibrant Life is pleased to announce that a NEW Vibrant Life MSM product has been launched. The product will be available to retail and bulk customers early in March 2013, but is now available to preorder. The Vibrant Life new MSM retail product is intended to reduce the level of joint pain which affects many people who have these and other symptoms of arthritis. When Vibrant Life launches a new product line, it provides specifications and extensive information on two levels.
The company shares testimonials from real customers about their experiences with the product. Vibrant Life also explains what the product does in semi-scientific terms. Enough information is provided so that those who need more proof about efficacy can follow up with their own research. Vibrant Life also has over 100,000 pages of research information to help with any follow up.
A typical personal testimonial begins with the comment, "How I got rid of my joint pain naturally for a buck a day!" He continues "For those individuals who experience joint, muscle and arthritis pain symptoms, it may be because your joints are missing the vital substance that keeps them lubricated naturally."
The naturally occurring substance is MSM, methyl sulfonyl methane, the "organic sulfur". This white powdery substance is found in rain water around the world. It can also be found in all animals and plants. For those individuals who are suffering from significant pain, it may be that the level of MSM is too low to help provide the lubrication needed for optimum movement. There is no known toxicity level to MSM, which makes it safe to take.
The bulk product can be found at the Vibrant Life website, where it is easy to order. It comes with a promise of satisfaction. The company offers a rapid return to a pain-free existence after taking the product as attested to by many who have taken it. Removing toxins and healing at the cellular level leads to better energy and overall wellness.
Learn more about MSM and how it works by visiting the website at http://www.bulkmsm.com or http://www.vibrantlifemsm.com/ today. Those individuals, including members of the media, who want to understand more details regarding the information presented in this release, are encouraged to contact Clifford Woods at the location described below.