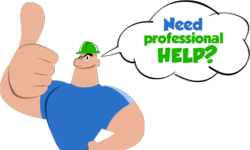 Get the job done!
Boston, MA (PRWEB) February 14, 2013
uHire.com is a new website tailored to home contractors looking for a way to expand their business at no cost and with little effort. This site allows anyone needing services around the house to post a job on the database, and providers may bid on the job for free. Providers can also complete an online profile and portfolio to help communicate their level of expertise and quality of work to users.
Typical jobs posted on uHire.com include plumbing, electrical, appliance service and repair, painting, roofing and flooring. Contractors skilled to complete these types of jobs can expand their business by viewing and bidding them completely online, which means they don't need to spend time and money physically chasing down their next job.
Streamlining the Bidding Process
Unlike other websites where everyday job postings are found, uHire.com allows providers to review jobs and respond to them quickly and easily. Attaching portfolios and profiles on the site save time for the provider, preventing the need to redirect the job poster to another website or send file attachments with an email. In addition, providers can choose to receive an email or text message when a new job is posted in their coverage area.
Jobs are also categorized according to type and skillset, so that only jobs specific to a provider's expertise can be viewed. Portfolios can include photos of past work completed, giving a clearer picture of the level of work performed, and former customers can leave reviews regarding the service a particular provider gave them.
Free Use for Providers
The service at uHire.com is also completely free of charge for providers, preventing the need to increase costs just to find the next job. Providers can bid on any number of jobs at any time, regardless of how long they've been using the site or the number jobs they've been awarded. Once the job is awarded to a provider, scheduling to complete it is coordinated online with the job poster, so that there are no questions or concerns about the agreed upon date and time of job completion.