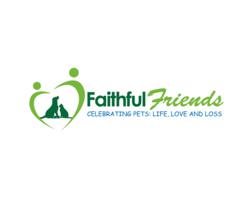 Please share your photos, videos and stories with us
Denver, CO (PRWEB) February 14, 2013
Outside family members, pets often wiggle their way into the hearts of their owners to become an adopted member of the family. Toni Noel, owner and founder of FaithfulFriends.com, created the online community to celebrate the life of these animals, the love they offer, and, when the time comes, the life they leave behind.
"What makes our site unique is the ability to both celebrate and remember life with our beloved pets. We encourage members to share stories, photos and videos of their pets, and we provide educational resources and reliable services," says Noel.
Faithful Friends stands apart as a pet resource by providing a friendly environment where pets can share emails, pet owners can search by location for service providers in their area, learn about pet care and even Ask a Vet non-emergency questions.
Faithful Friends will also provide a support network for those anticipating or preparing for the death of a pet. Certified pet grief counselors are available to guide and help navigate this difficult time, and members are invited to honor their pet, as well as seek or lend support to other community members.
"As the Chairperson of the Pet Loss Professionals Alliance, I have access to unique, meaningful memorial products and keepsakes to help comfort and heal a bereaved pet parent" said Noel.
Faithful Friends invites the public to visit the website and join this fun, informative and supportive online pet community.
For more information about how to join the community at Faithful Friends, check out http://www.faithfulfriends.com or connect with them on Facebook.