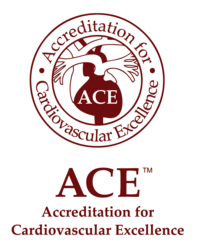 ACE's unique program of accreditation and third party validation has assisted numerous organizations to better understand AUC and apply these metrics for both the benefit of staff and patients.
Bonnie H. Weiner, MD
ACE Board Chair and CMO
(PRWEB) February 13, 2013
ACE is pleased to exhibit and support the educational track at Cardiovascular Research Technologies (CRT) 2013, to be held from February 23-26, 2013 in Washington, DC. Please visit us at booth 416 in the exhibit hall to learn more about how ACE, the only organization to accredit cardiac cath labs, and the sole provider of Expert, External Evaluation (E3) by clinical cardiology professionals, will be available for consultation on implementing a robust quality improvement program.
Of particular relevance to clinicians interested in improving their quality programs are:

The Cardiovascular Professionals' Symposium for Nurses & Techs forum: Focus is on utilization analysis, evidence-based medicine and emerging technologies in the accountable care environment. Of importance to those wanting more information about the scrutiny of cardiology procedures, and the urgency to ensure effective programs.
The Nexus of Growth in an Era of Utilization Scrutiny presents Addressing Appropriate Use Guidelines: Tools to Guide Decisions with Steven C. Simms, BSN, RN on Sunday, February 24, 2013 and should be of special significance to cardiovascular professionals interested in achieving quality patient care and understanding how to implement AUC in their facility.
Accurately documenting the factors that support the determination of appropriate use is essential to quality patient care and moderating risk for all stakeholders. A recent report published by ACE determined that, although cardiac cath labs provide excellent care to patients, most do not meet quality reporting standards. The need to be proactive in utilizing appropriate use criteria (AUC) is essential. "If we don't take charge, someone else will, and we [could] start seeing denials for payments," states David Wohns, MD, FACC, FSCAI, Medical Director Kresge Cardiac Cath Labs and Interventional Cardiology, Spectrum Health, Grand Rapids, Michigan.
ACE programs elevate the performance of the cardiac cath lab by engaging physicians to focus on key indicators. "ACE's unique program of accreditation and third party validation has assisted numerous organizations to better understand AUC and apply these metrics for both the benefit of staff and patients," states Bonnie H. Weiner, MD, MSEC, MBA, FSCAI, FACC, ACE Board Chair and Chief Medical Officer.
About Accreditation for Cardiovascular Excellence
ACE, an independent organization sponsored by the Society for Cardiovascular Angiography and Interventions (SCAI) and the American College of Cardiology Foundation (ACCF), offers independent evaluation and monitoring of facilities that provide cardiovascular care. By reviewing facility and operator performance and comparing clinical decision-making to nationally accepted best practices, ACE peer review and accreditation services plays a critical role in continuous quality improvement programs. Learn more at http://www.cvexcel.org.