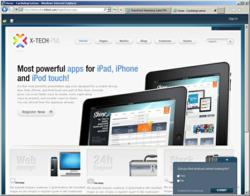 Online (PRWEB) February 14, 2013
Intlock, a leader in SharePoint analytics, is hosting a Webinar on the 27th, showcasing the new Voice of Customer engagement tool.. It provides website owners and intranet admins the ability to interact with their visitors, audience, and consumers in real time enabling the customer to share their needs, satisfaction of the site, and provide additional comments. Some of the key features include:

Sophisticated survey creation
Data captured through page-based comments and website-satisfaction polls
Real-time customer feedback
Options to target specific visitor segment
Zero IT involvement
Advanced response tracking
Register for this 30 minute webinar, and see for yourself !
About Intlock
Intlock has been a leader in the field of SharePoint analytics since 2005. Our products - SharePoint Marketing Suite and CardioLog Analytics - provide comprehensive web-analytics and online marketing solutions for enterprise-level websites and intranet portals. Intlock provides you with a deep insight into the performance of your web and portal initiatives via testing, tracking, and targeting, which ultimately enables you to optimize your site's impact and maximize the return on your investment.
# # #
If you would like more information about this topic, please contact Iva Isakov at +1-617-500-8461 (US) or email at info(at)intlock(dot)com; iva.isakov(at)intlock(dot)com.