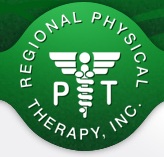 Each time Joel met with his surgeon, the surgeon told Joel that he was on or ahead of schedule with his rehab
Midwest City, OK (PRWEB) February 13, 2013
In the United States, about 30 million children and teens participate in some form of organized sports, with about 3.5 million injuries occurring each year. (1) After a baseball injury last year to his elbow, Joel Davis became one of those statistics and had to refrain from playing his football season. Dr. James Andrews, renowned orthopedic surgeon to pro athletes such as Troy Aikman and Michael Jordan, performed the surgery that Davis required. After he completed his surgery, Davis went to the Midwest City physical therapy clinic, Regional Physical Therapy, where he received post-surgical rehabilitation services that led to a full recovery.
When Davis arrived at Regional Physical Therapy, the therapists there formulated an individual treatment program aimed at fully rehabilitating Davis' injured areas. Davis' treatment included manual therapy, which includes soft tissue mobilization and joint mobilization. The therapists at Regional PT, who have over 50 years of combined experience, also used Passive/Active ROM (range of motion), weight training, proprioceptive neuromuscular facilitation (PNF) rehab, scar massage and other exercises. After five months at the clinic, Davis was released to play baseball and is working with his pitching coach on getting back to peak form.
"Each time Joel met with his surgeon, the surgeon told Joel that he was on or ahead of schedule with his rehab," commented Vicki Buchanan, owner of Regional PT. "We enjoy working with such dedicated young athletes."
Joel Davis is not the only athlete to opt for physical therapy at Regional PT. Other patients whom Buchanan and her team have helped through individualized physical therapy plans include a Southern Nazarene University track star and a cross-country runner for the University of Central Oklahoma. The clinic regularly treats college, high school, and amateur-level athletes. However, Regional PT also treats individuals who seek other services unrelated to sports injuries. Regional PT has been growing, and Buchanan believes that consumers' buying habits are changing—many, she says, are seeking medical modalities that get results. Regional PT recently celebrated a new phase in their expansion—highest-ever patient visits.
Along with sports rehabilitation, Regional PT offers services which include manual and aquatic therapy, on-site physical therapy, and massage services. For more information, visit http://www.regionalpt.com.
About Regional Physical Therapy, Inc.
Based in Midwest City, Oklahoma, Regional Physical Therapy, with over 50 years of combined experience, treats patients with tailored, comprehensive treatment plans which are designed to fit individual needs. Regional Physical Therapy was founded in 1993 by owner Vicki Buchanan, who attended the University of Oklahoma Health Sciences Center and graduated with a degree in Physical Therapy. Dedicated to the late co-founder Bruce Hawkins, the Bruce Hawkins Scholarship award was established by Regional Physical Therapy, Inc., in 2009 to give back to the profession that Bruce was dedicated to advancing. The Bruce Hawkins Scholarship has been awarded to Oklahoma University students who show outstanding leadership characteristics and embody the spirit of dedication to the profession of physical therapy. Regional Physical Therapy uses the team approach to help patients regain lost function, with the purpose of providing high-quality physical therapy services to the community. For more information, visit http://www.regionalpt.com.
(1)ChildrensHospital.com. Accessed February 5, 2013. "Sports Injury Statistics," childrenshospital.org/az/Site1112/mainpageS1112P0.html