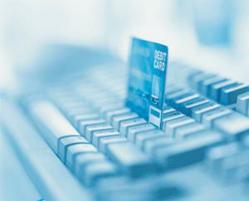 VersaTest Automator has enabled users to reduce testing time and effort which in turn has enabled them to expand their test coverage.
Sausalito, California (PRWEB) February 19, 2013
Ascert announced today the general release of VersaTest Automator version 1.7. This release contains a number of new features many of which, as is customary, were demonstrated at Ascert's annual User Group held in November in London. "As use of VersaTest Automator increases we need to ensure its users are given the best possible tools for managing and controlling the tests that have been created." says Simon Miles, Ascert's Product Architect for the VersaTest product line. "VersaTest Automator has enabled users to reduce testing time and effort which in turn has enabled them to expand their test coverage. This means that there are many more test cases being produced. Release 1.7 has expanded on features to help manage these tests."
Within this latest release, changes have been made to extend the way environment templates can share common data and tests across multiple similar test environments. This improves the maintainability of the large enterprise testing environments typically found in VersaTest installations. The existing test case search facilities have also been enhanced to allow a more refined search operation to be performed. The significant benefit is that it allows users to more easily find test cases that have particular fields and data.
Additionally, the release includes a new feature to give per-user persistence allowing the state and layout of the interface to be saved between uses. The user experience has been enhanced in other ways as well, in that panels and menus can now be customized based on user access levels. This allows a user's experience of the product to be tailored depending on their operational role.
Also included in this release are enhancements to the documentation of test cases, allowing extra descriptive information to be included in a form readily understood by business analysts.
In addition to time savings in testing, VersaTest Automator decreases the time involved in analyzing testing results. With an easy to use GUI interface and "audit capture" functionality, the product increases both testing accuracy as well as ROI. To find out more about VersaTest Automator, visit the Ascert Web Site or call one of the local Ascert offices.
Company Background:
Ascert is recognized as a leading provider of premier testing software solutions. Ascert was founded in 1992 to provide automated software testing solutions that help companies measure the performance, reliability and scalability of their mission-critical back-end servers and applications. With over 100 clients worldwide, Ascert's products and services are used at some of the world's most successful companies. Off-the-shelf simulators include solutions for EFT testing, POS testing, ATM testing, IFX testing, EMV/chip card testing, ISO8583 testing and 3270 & 6530 terminal testing. Ascert's custom simulators have been used for testing air traffic control systems and biometric payment systems. Ascert's products assist testing professionals across industry segments to better manage their testing processes and environments through an end-to-end tool set.
For more information on Ascert or its products, contact:
For inquiries in the America's and Asia-Pacific:
Dr. Richard B. Greene, DBA
Ascert, LLC
759 Bridgeway
Sausalito, CA 94965, USA
Telephone: 1-415-339-8500
Toll Free: 1-877-ASCERT-IT Fax: 1-415-339-8501
E-mail: info(at)ascert(dot)com
http://www.ascert.com
For inquiries in Europe, Middle East, and Africa:
Mr. Mike Wainwright
Ascert, Limited
63 Mansell Street,
London, E1 8AN, England
Telephone: +44 (20) 7488 3470
Fax: +44 (20) 7488 3477
E-mail: ukinfo(at)ascert(dot)com
http://www.ascert.com