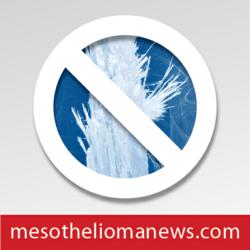 Karen Banton has played such a valuable role in the global fight against asbestos disease.
DALLAS (PRWEB) February 13, 2013
The mesothelioma law firm of Baron and Budd is excited to announce that Karen Banton will present the keynote address at the Unity and Remembrance Brunch at the upcoming 2013 Asbestos Disease Awareness (ADAO) Conference. Banton will also be honored with the "Tribute of Inspiration" Award. Banton is a leader in the asbestos advocacy movement in Australia and continues to spread the message of asbestos awareness on behalf of her late husband, Bernie Banton. Baron and Budd is a platinum sponsor of ADAO and is excited to hear from Banton and learn about her important work in the asbestos community.
"Karen Banton has played such a valuable role in the global fight against asbestos disease," said Russell Budd, founder and managing shareholder at Baron and Budd. "The firm looks forward to hearing about her experiences providing information and support to families and caregivers, as well as her continued fight for justice."
Karen's late husband, Bernie, suffered from pleural plaques, asbestos-related pleural disease, asbestosis and eventually, mesothelioma. During his long and arduous fight with asbestos disease, Bernie was the brave face of a public campaign that sought to establish a binding agreement with James Hardie Industries, the asbestos company responsible for his exposure. During this time, Karen helped him in his fight every step of the way. Since Bernie's untimely passing in November 2007, she has assumed his role as the public face of the ongoing fight for justice against James Hardie and other asbestos companies.
In 2009, Karen and a number of other supporters established the Bernie Banton Foundation. Its primary focus is to provide support and be a resource for those suffering from asbestos related disease.
The Ninth Annual 2013 ADAO Conference, "The Asbestos Crisis: New Trends in Prevention and Treatment," takes place March 22-24, 2013 at the Crystal Gateway Marriott in Arlington, Virginia. The conference will feature a host of speakers and honorees and will center around four topic areas: patient advocacy, prevention, medical advancements and a global ban on asbestos. Linda Reinstein, CEO and co-founder of ADAO, has also added a new session to address the dangerous effects associated with asbestos in the aftermath of natural disasters in the wake of Hurricane Sandy.
The mesothelioma lawyers at Baron and Budd are proud to be platinum supporters of ADAO and look forward to hearing from Karen Banton. The law firm is a dedicated backer of ADAO and would like to encourage others to support the organization in its efforts to raise public awareness about the dangers of asbestos exposure. This is the second continual year that the Baron and Budd has been a platinum sponsor of ADAO.
The learn more about the 2013 ADAO conference, visit: http://www.asbestosdiseaseawareness.org/global-events/2013-adao-conference
To learn more about Dr. Brad Black, visit: http://www.libbyasbestos.org/card/staff.cfm
To learn more about Baron and Budd, visit http://www.mesotheliomanews.com
About Baron & Budd, P.C.
The national mesothelioma law firm of Baron & Budd, P.C. has a more than 30-year history of "Protecting What's Right" for asbestos sufferers and their families. As one of the first law firms to successfully litigate an asbestos lawsuit, Baron & Budd continues to actively represent veterans, industry workers and others who are suffering as a result of exposure to asbestos. Baron & Budd achieved the largest mesothelioma verdict ever in the state of Texas, a $55 million verdict for an asbestos sufferer and his family in El Paso, Texas. Contact Baron and Budd at 1.866.855.1229 for additional information on mesothelioma treatments, mesothelioma cancer doctors and treatment centers and mesothelioma attorneys.