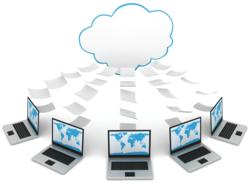 Orlando, FL (PRWEB) February 18, 2013
Hatsize, the leading provider of global training labs for software and hardware products today announced that it will be a sponsor of Training Magazine's 36th Annual Training 2013 Conference and Expo in Orlando, Florida on February 18-20, 2013. Hatsize will be showcasing its cloud-based training labs that have been used to deliver more than 2 million hours of hands-on technology training worldwide for high tech companies and training organizations.
Specifically, Hatsize will be highlighting advanced capabilities that enable customers to deliver scheduled and on-demand technical product training to anyone, anytime, anywhere in the world as a hosted cloud service. Hatsize will be providing live demos of this industry-leading solution at booth 402. Attendees who visit the booth and see the demo will be entered in a draw to win a 3G Kindle Fire that will be given out at the event.
Event: Training Magazine's 36th Annual Training 2013 Conference and Expo
Date: February 18-20, 2012
Booth: 402
Venue: Disney's Coronado Springs Resort
Supporting Resources:
Hatsize Training Solution: http://hatsize.com/solutions/virtual-hands-on-training-tool/
About Hatsize
Hatsize is a leading cloud-based training lab company that has provided over 2 million hours of cloud-enabled training sessions for the world's most successful technology companies and training institutions including IBM, Juniper, New Horizons and Symantec.