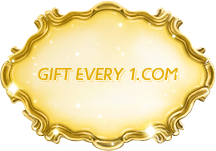 Marketing Manager boasts that gift site is better prepared to handle last-minute rush
(PRWEB) February 13, 2013
With just two days to go before Valentine's Day, the stock at most online gift stores has depleted. But one online gift site specializing in Valentine's Day gifts has launched a huge collection of new gifts just in time for the holiday, with plans to keep their stock levels topped up in an effort to never disappoint shoppers.
GiftEvery1.com today announced the addition of last-minute Valentine's Day gifts designed to impress. Next-day and Valentine's Day shipping is still available for shoppers who get their orders in today.
"We understand that most guys wait until the last minute to buy their loved ones Valentine's Day gifts," said Michael Alvanston, Marketing Manager of GiftEvery1.com. "And unfortunately too many gift stores run out of stock just days before the holiday. So we've gone out of our way to make sure we've got tons of great gifts--for everyone."
Alvanston notes that most online gift stores specialize in things like flowers and chocolates for girlfriends and wives. Gift Every1 goes way beyond by offering Valentine's Day gifts for everyone, including mothers, daughters, grandmothers, executive assistants, managers, and more.
"This holiday is about celebrating all kinds of love between all kinds of people, so we offer gifts that go way beyond just typical romance items," noted Alvanston. "Of course, we offer all the classics, too."
New love-themed windchimes have already been proven to be a huge seller, and classic gifts like flowers and chocolates are flying off the shelves. The site also stocks bed and bath products, electronics, corporate keepsakes, and virtually every other gift type one can think of.
While Alvanston can't guarantee that all items will be available the day before Valentine's Day, he notes that as of today, the site is well-stocked with more gifts than competitors usually have on hand.
More information on the site's Valentine's Day collection can be found at GiftEvery1.com.