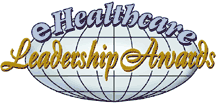 "We are very proud to have won an award in the eHealthcare Leadership Awards for three years in a row," said Scott Roan, Care2Learn Vice President of Information Technology.
Tampa, FL (PRWEB) February 13, 2013
Care2Learn, Inc., the leader in online continuing education, compliance training and record-keeping solutions for the senior care industry, announced they have recognized with the Distinction Award for Outstanding Web Content by eHeathcare's Leadership Awards for the third year in a row.
The award is based on Care2Learn's online courses and industry-leading Learning & Performance Engine (LMS). Judges looked at how Care2Learn's site and other digital communications compared with other competitive solutions. They also reviewed entries based on a proprietary multi-point standard of Internet excellence.
"In spite of the unsettled healthcare environment, organizations have accelerated their investment in digital communications," says Mark Gothberg, eHealthcare Leadership Awards chairman. "Organizations have made major improvements in their websites, increased involvement in social media, more fully integrated newer media outlets with traditional marketing, and expanded mobile efforts to better serve current and future customers."
The Care2Learn Learning & Performance Engine (LMS) organizes education into one central location, is easy to use, delivers individualized training tailored to specific job roles, simplifies CE completion for licensed staff, and offers administrators robust tools for tracking, managing and reporting on training and education activities.
"We are very proud to have won an award in the eHealthcare Leadership Awards for three years in a row," said Scott Roan, Care2Learn Vice President of Information Technology. "Care2Learn continues to grow our LMS and introduce new features and innovation such as the recent launch of our mobile apps for the iPad® and iPhone® phone or tablet. This continual evolution keeps us - and our customers - on the cutting edge of technology."
About Care2Learn
Care2Learn delivers superior online education and training for the senior care industry and holds more than 70 state and national accreditations. Through its award-winning healthcare Learning and Performance Engine Care2Learn offers individual courses as well as large-scale corporate training solutions for healthcare organizations featuring customizable and easily accessible online universities with a full range of tracking and reporting features. With an online library exceeding 500 courses authored by more than 150 subject matter experts, Care2Learn serves more than 300,000 healthcare professionals in all 50 states and Canada. Founded in 2000 and acquired in 2007 by eLearning provider VectorLearning, Care2Learn is headquartered in Tampa, Florida and is the recipient of numerous community honors and industry rewards. In 2012 Care2Learn merged with healthcare eLearning and record-keeping provider Upstairs Solutions to provide even more products and services for its online users. For further information, visit http://www.Care2Learn.com or http://www.Care2LearnEnterprise.com.
About the eHealthcare Leadership Awards
Major sponsors of the eHealthcare Leadership Awards were Atlanta-based Connect Healthcare, a PhotoBooks company that provides physician directories and custom websites; Geonetric, a Cedar Rapids, IA-based supplier of comprehensive online services, including content management; Medseek, an enterprise e-health solutions company based in Birmingham, AL; Private Health News, a Cincinnati-based supplier of e-health newsletters and CRM programs; and Professional Research Consultants, a market and customer research firm based in Omaha, NE. Other supporters were CareTech Solutions, Creative Change, eVariant, Hospital Portal.net, Krames StayWell, Monigle Associates, and Primacy (formerly known as Acsys Interactive).