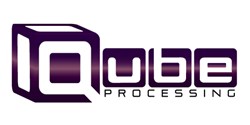 Qube Mobile reduces processing fees and increases security by accepting face-to-face card present payments
(PRWEB) February 15, 2013
It's no secret, or surprise, that mobile payments have made quite an entrance to the small business community. When a mobile phone, or tablet, is a necessity to many people these days, it just makes sense to be able to have your business mobile too. Qube Processing stands out from its mobile payments competitors by offering a solution that is secure and backed by 24-hour support. Qube Processing introduces a solution for businesses on-the-go, Qube Mobile.
Qube Mobile reduces processing fees and increases security by accepting face-to-face card present payments virtually anywhere and compatible with any iPhone or Android device. Merchants who process with Qube Mobile receive custom pricing packages for their business with a PCI compliant state-of-the-art mobile technology and card present rates for immediate authorizations.
A free application download supports easy on-screen signature and receipts emailed directly to your customers. Merchants receive a high quality Qube Mobile Swiper which connects directly to the iPhone's data port or Android Bluetooth, with no devices connected to the audio jack, allows total data encryption for security and compliance. Qube Mobile is flexible for any merchant, whether it's to take payments for hobbies and crafts or to support a full time distributor.
About Qube Processing
Located in Dallas, Texas Qube Processing is quickly becoming a staple name in small businesses throughout the United States. With a background of more than a century combined payment industry experience, Qube Processing's executive management team has one mission: to empower merchants by providing world class service, as well as, cutting edge payment solutions and technologies for revenue and small business growth. Qube Processing has payment experts nationwide ready to meet with new merchants, starting with a no-cost consultation. Qube Processing offers a wide selection of point-of-sale systems tailored to each merchants' needs from the traditional countertop terminal, the most secure cash register on the market, payments for Smartphone such as IPhone and IPad, and the latest Android tablet to accept payments virtually anywhere. Learn more at http://www.qubepro.com , http://www.facebook.com/QubeProcessing , http://www.twitter.com/QubePro or call toll-free at 866-428-8908.
###