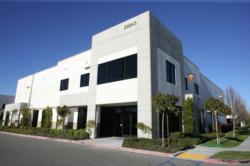 We couldn't have built this facility without the support of our team, the City of Murrieta, CA and especially our clients.
-James Lawrence, Power Automedia CEO/Founder
MURRIETA, CA (PRWEB) February 13, 2013
Power Automedia has seen exponential growth since the company's founding in 2006. This growth necessitated a recent move to a new, larger facility that could house all nine of Power Automedia's current online magazines with room to grow in the future. With that in mind, a new building was purchased in September 2012 and four months of renovations were made in anticipation of the move. The relocation was complete in January 2013 and an open house was held for more than 200 friends, family, and industry partners on Friday, January 25.
This new 11,500 square-foot facility will allow the Power Automedia team to continue to develop their digital media properties while creating new jobs. Power Automedia will be investing in additional administrative, customer service, and editorial talent to help serve their customers and manage the growth already seen and still to come in the burgeoning digital media market. "This new Power Automedia building means a great deal to our staff and to our clients," explained James Lawrence, Power Automedia's founder. "It will give us additional space for growth, improved photography and video capabilities, and an optimized layout for a digital media company. We couldn't have built this facility without the support of our team, the City of Murrieta, CA and especially our clients."
In 2013, Power Automedia will enter the truck marketplace with two additional digital titles, OffroadXtreme.com and DieselArmy.com. Power Automedia's unique blend of high-quality technical articles combined with their informative human interest stories have won over the minds of enthusiasts seeking information online, and the move to the new location will facilitate internal upgrades that will better position the company to serve these new markets in the future.
The new facility houses a brand-new production studio that will improve quality control of the editorial, photography, and video production aspects of the Power Automedia marketing experience, providing a one-stop shop to help our automotive industry partners maximize their online presence in a crowded world.
ABOUT POWER AUTOMEDIA
Power Automedia believes in the magic of the automobile, helping automotive enthusiasts achieve their dreams, and building something special. They communicate with passion and emotion, educate with expertise and enthusiasm, and nurture and entertain new enthusiasts. Power Automedia currently publishes nine digital automotive enthusiast magazines and produces video content for auto industry clients.
For more on Power Automedia visit http://www.powerautomedia.com