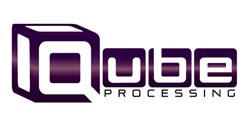 The Android tablet is perfect for merchants who process in a retail environment or for the active business owner constantly on the move
(PRWEB) February 19, 2013
Today's entrepreneurs are looking for the payment solution that suits their business's style. Sleek, modern and innovative are a few terms to describe the style for the up-and-coming businesses. For merchants looking for the latest solution in the payments industry, Qube Processing introduces its Android tablet, Revolution by Qube.
The Android tablet is perfect for merchants who process in a retail environment or for the active business owner constantly on the move. Merchants can process payments securely away from their store or at the office by setting the tablet on an adjustable stand. Online reporting and Bluetooth Magstripe reader with a thermal printer are a few of the cutting edge features of Revolution by Qube.
The tablet offers a receipt customization service for simple advertising and a great revenue-building tool. Revolution by Qube is ideal for trade shows, in-home sales, craft fairs, hair stylists and so much more.
About Qube Processing
Located in Dallas, Texas Qube Processing is quickly becoming a staple name in small businesses throughout the United States. With a background of more than a century combined payment industry experience, Qube Processing's executive management team has one mission: to empower merchants by providing world class service, as well as, cutting edge payment solutions and technologies for revenue and small business growth. Qube Processing has payment experts nationwide ready to meet with new merchants, starting with a no-cost consultation. Qube Processing offers a wide selection of point-of-sale systems tailored to each merchant's needs from the traditional countertop terminal, the most secure cash register on the market, payments for Smartphone such as IPhone and IPad, and the latest Android tablet to accept payments virtually anywhere. Learn more at http://www.qubepro.com , http://www.facebook.com/QubeProcessing , http://www.twitter.com/QubePro or call toll-free at 866-428-8908.