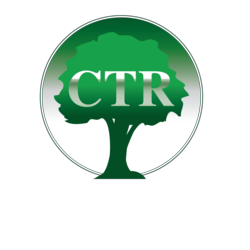 Our clients can apply any of the advice in these materials immediately to their lives.
Chicago, IL (PRWEB) February 26, 2013
CTR's Pasadena tax lawyer is happy to announce the new assistance program for taxpayers who are in debt with the IRS. The tax company is responding to recent client questions and feedback surveys in the hopes to strengthen its core services. Tax specialists throughout the company will be providing current and prospective clients with important materials aimed towards providing further information about the importance of managing financial obligations as well as tax debt.
"Our clients can apply any of the advice in these materials immediately to their lives. We're very happy with the work done by our Customer Service department and group of Anchorage tax lawyers on this initiative," said a CTR spokesperson.
CTR's tax experts have always urged the importance of maintaining payments for other financial burdens to their clients. The IRS investigators who determine whether an individual qualifies for a proposed tax settlement plan will investigate other financial obligations. CTR's new materials will provide more methods and tips to help clients maintain their expenditures.
CTR's new materials cover several topics. The first section of the guide is designated to teaching individuals the importance of prioritizing spending. The second section is dedicated to understanding the best course of action to pay back IRS debt. The third and final section is dedicated to understanding how to budget during a time of financial duress.
"One thing we discuss at great length is non-essential spending," says a CTR spokesperson. "Our Durham tax lawyer team sent their revisions and strengthened that section immensely. If a client feels like they're juggling knives with their finances before reading these new materials, they will certainly feel different afterwards."
CTR's tax specialists continue to urge taxpayers of the importance of paying back the IRS. The federal government does not have to wait on the court system to begin collection efforts. Taxpayers should attempt to pay back their income tax debts or reach a tax resolution plan immediately to avoid having a lien or levy placed against them.
"We've already had clients comment on these useful materials," said a CTR IRS lawyer in the Chicago company headquarters. "Anyone with an IRS debt obligation should know the information in these materials."
CTR offers tax debt resolution and tax services for individuals and businesses across the United States. The company uses a three step program to create personalized strategies to help taxpayers settle their IRS debt. The company offers many services, including: state and federal tax debt resolution, IRS audit defense, tax preparation and bookkeeping.