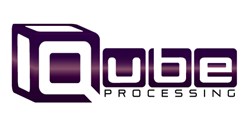 The EMV compatible Qube Pro features 99 preprogrammed departments and thermal printing for a fast print speed.
Dallas, Texas (PRWEB) February 13, 2013
Qube Processing was founded for the purpose of providing cutting edge payment solutions and world class service for small and medium-sized businesses. In fulfilling this mission, Qube provides merchants the opportunity to choose a program that is suited to their business by offering the latest payment technologies in the industry. Qube Processing introduces the answer for businesses requiring advanced functionality and sales reporting with the state-of-the-art system, the Qube Pro.
The EMV compatible Qube Pro features 99 preprogrammed departments and thermal printing for a fast print speed. The LCD backlit display and dual communication support proves that the Qube Pro is no ordinary electronic cash register. As a PCI (Payment Card Industry) certified payment solution, merchants will have peace of mind accepting all forms of payments.
The Qube Pro electronic cash register features a superior sales reporting system designed for use with QuickBooks Pro, two large displays, 7000 price look-ups and an extra large cash drawer. Qube Pro also offers a graphic logo generator to let users customize logos and graphics to receipts.
About Qube Processing
Located in Dallas, Texas Qube Processing is quickly becoming a staple name in small businesses throughout the United States. With a background of more than a century combined payment industry experience, Qube Processing's executive management team has one mission: to empower merchants by providing world class service, as well as, cutting edge payment solutions and technologies for revenue and small business growth. Qube Processing has payment experts nationwide ready to meet with new merchants, starting with a no-cost consultation. Qube Processing offers a wide selection of point-of-sale systems tailored to each merchants' needs from the traditional countertop terminal, the most secure cash register on the market, payments for Smartphone such as IPhone and IPad, and the latest Android tablet to accept payments virtually anywhere. Learn more at http://www.qubepro.com , http://www.facebook.com/QubeProcessing , http://www.twitter.com/QubePro or call toll-free at 866-428-8908.
###