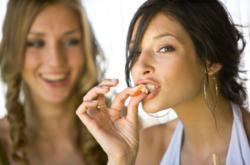 "I am excited to play an important role in bringing an affordable value to the Mequon community that will educate, energize and empower individuals to never become diabetic with an effective weight management program while living a healthy lifestyle"
Mequon, Wisconsin (PRWEB) February 14, 2013
TRANSFORMATIONS Inc., a diabetes prevention, fat loss and wellness company, is pleased to announce a new in-network Health Practitioner; Dr. Alexandra Solano, MD at Ageless & Wellness Medical Center in the greater Mequon, Wisconsin area in helping address America's diabetes, pre-diabetes and obesity challenges.
Ageless & Wellness Medical Center specializes in using nutraceuticals, nutrition, exercise, stress management, and lifestyle approaches to tap into the body's inherent ability to heal. The services provided include hormone testing/bio-identical hormone replacement therapy, nutritional testing, food sensitivity testing/healthy eating programs, environmental allergy testing, medically supervised weight loss programs, stress evaluation and management, sleep evaluation and management, neurocognitive assessment and optimization, and Lyme disease treatment.
"I am excited to play an important role in bringing an affordable value to the Mequon community that will educate, energize and empower individuals to never become diabetic with an effective weight management program while living a healthy lifestyle", said Dr. Solano.
"We are excited to team up with Dr. Solano, as we introduce solutions to weight management and pre-diabetes prevention," says TRANSFORMATIONS Inc. CEO Al Pirnia.
Dr. Alexandra Solano, MD is one of the more than 1,000 trained and certified TRANSFORMATIONS Health Practitioners across America to provide a wellness center. The clinic location is 11514 North Port Washington Rd Suite 4 Mequon, WI 53092.
With one out of three Americans being diagnosed with diabetes or pre-diabetes, it is essential to find a program that not only addresses the root cause of this epidemic, but also in the process empowers people on how to make changes to their dietary and lifestyle habits to be in control of their key wellness markers, especially their blood sugar. TRANSFORMATIONS 360™ does just that.
In addition, TRANSFORMATIONS 360™ also pinpoints the root cause of symptoms by determining whether it is a nutritional deficiency, chronic condition, unhealthy food habits or excessive body fat and weight. Once the root cause is addressed and corrected, the net result allows people to wean off their lifestyle induced medication. TRANSFORMATIONS 360™ is administered and supervised by a specially trained healthcare practitioner to ensure universal success. In the process, the patient's personal and unique WICO® Wellness Score is established by evaluating 15 key health makers.
Individuals interested in understanding if they are pre-diabetic and/or establishing a weight management program may contact Dr. Alexandra Solano, MD at Ageless & Wellness Medical Center by phone at 414.501.4707 or email to info(at)milwaukeelongevitymedicine(dot)com to schedule a consultation. The consultation and testing services will establish a patient's personal WICO® Wellness Score and pinpoint the root cause of their symptoms and ways to control unhealthy blood sugar so as to never let it become a diabetic condition as weight loss is maintained.
ABOUT TRANSFORMATIONS, Inc.
TRANSFORMATIONS, Inc. offers healthcare practitioners programs that prevent diabetes, reverses pre-diabetes, weans people off their lifestyle induced medication, addresses obesity with sustainable weight loss programs and a system to pinpoint the root cause of a patient's symptoms. With 100's of thousands of people and hundreds of clinics using the TRANSFORMATIONS' program across North America, they are the leader in the wellness industry in educating, exciting and empowering people on how to achieve true health and maintain it over time.
ABOUT Dr. Alexandra Solano, MD
Alexandra Solano, MD, a Fellow of the American Academy of Anti-aging and Regenerative Medicine, has helped countless people to reach their health and weight loss goals. As a General Practitioner, Board Certified in Anti-aging and Regenerative Medicine, Dr. Solano is passionate about empowering people to take control of their natural aging process by educating them on nutrition, fitness and functional medicine.
She earned her medical degree from St. Christopher's College of Medicine IMD in Luton, UK, a Master's Degree in Biomedical Sciences from Barry University in Florida and a BS in Biology from Berry College in Georgia. In 1998, Dr. Solano was awarded Medical School Sponsoree by Harvard University Extension School, a prestigious honor. For more information about Dr. Solano or Ageless & Wellness Medical Center, please visit: http://milwaukeelongevitymedicine.com/