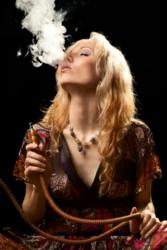 Irvine, California (PRWEB) February 14, 2013
In order to provide comprehensive assistance to customers, Hookahnection has developed into one of the major sources for honest, reliable and most current hookah reviews as well as shisha reviews of flavors, manufacturers and retailers of hookah accessories and the various sections of the hookah apparatus. The reviews posted are completely unbiased, providing visitors with 100% reliable reviews to make use of. For instance, Hookahnection's reviews on shisha flavors would talk about the specific attributes of the flavor mix, including the ignition speed and the prominence of the flavor. The reviews also provide guidance on the kind of flavors to choose.
Apart from dependable reviews, Hookahnection also strives to be of use to patrons by sharing tips and advice on choosing suitable hookah apparatus, and by providing guidelines on the correct style of their usage. Tips for maintenance and storage can also be accessed here. Reviews and recommendations of hookah accessories are also made available. The basic idea is to be of help to patrons so that their smoking sessions can be more pleasurable with every repeated experience.
About Hookahnection: The dedicated team at Hookahnection.com operates from the company's headquarters in Irvine, California. It provides all practical and essential facts and information pertaining to shisha smoking, including its flavors, specific reviews and just about anything that is even remotely associated with hookah smoking. Their website is a one-stop solution for those looking for all types of hookah reviews. There are professional reviewers on board who work relentlessly to provide patrons with every kind of required information. The web portal is also considered ideal for beginners who wish to get familiar with essential aspects of hookah smoking.