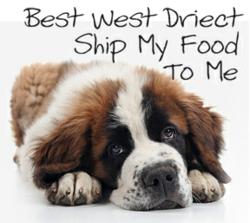 phoenix, arizona (PRWEB) February 16, 2013
"We are not saying this method of shipping is a new idea, which obviously it isn't, but if offers a better and safer way to keep and make frozen goods stay fresher on arrival at their final destination," says Dennis Dahlberg, spokesperson for Best West Direct, a leading ecommerce fulfillment business provider with inventory management and storage, order processing, fulfillment services, and returns service.
Adding that custom foamed coolers offers manufacturers of frozen the means for a stronger reputation, Dahlberg says this new method of shipment secure more profits, stronger relationships with your clients, and most importantly, delivered goods that are free from bacteria that poses danger to consumers good health.
"You and I understand the importance of keeping your products shipped frozen while they are in transit. Therefore, it is important that today's companies think more seriously about newer, but cost-effective ways to keep their goods cool and safe from harmful bacteria," argues Dahlberg.
There is no question that many diesel trucks have refrigerators and cool vents to ship frozen and to keep the goods they are carrying cool, but according to Dahlberg not many can claim reliability. In fact, he further observes while there are no questions of importance and necessity, some are known to fail in the most dire of times, particularly in places that experience extreme hot conditions year around.
"Then if this sort of thing continues to happen, then we can safely assume the consequences could be disastrous," says Dahlberg.
Yet still, with Dahlberg observations begging the question concerning what to do to better prevent this from happening any unfortunate situation arises, the Best West Direct representative believes "Custom Foam," a company which specializes in producing shipping techniques, provides the perfect solution.
With their custom made coolers that are used by many shipping companies in the US, Dahlberg says these coolers are made with the dense Instaflex High Performance, with resilient cushioning foam concoction. "Once the custom 'Cooler' is created, your product is packaged with CO2 and expressed shipped so your product remains at the proper temperature throughout the shipping process," adds Dahlberg, whose temperature controlled warehouse also helps with product maintenance and assurance during the pack and ship process with custom foam boxes.
Contact Information: Dennis Dahlberg, Best West Direct, 623-580-0611.