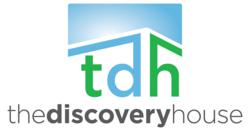 A majority of the public does not know that their mental health coverage has changed or will be changing. We want to help clients understand their coverage so that they can get the help they need - Tom Whiting - CEO
Reseda, CA (PRWEB) February 13, 2013
The Discovery House accepts insurance reimbursement for drug and alcohol addiction treatment, and its staff is available to help patients understand their coverage. At a time when many people are in need of treatment, there has been a recent push for insurance companies to help cover the cost of treatment.
The Mental Health Parity and Addiction Equity Act of 2008 seeks to insurance companies to cover mental health services in the same way they cover physical health services. This Act, which is expected to be implemented in the near future, recognizes the seriousness of mental health and substance abuse disorders.
The Discovery House is working to make information about insurance coverage for drug and alcohol addiction more widely understood. The Discovery House's Co-Founder and Executive Director, Tom Whiting, said, "A majority of the public does not know that their mental health coverage has changed or will be changing. We want to help clients understand their coverage so that they can get the help they need."
The Discovery House is hoping that by providing more information about coverage, more people will get help for their addiction. The Discovery House accepts all PPO plans through Cigna Health Insurance, ValueOptions, United Healthcare and Aetna Health Insurance for both inpatient and outpatient care. The staff at The Discovery House works with each patient insured through these well-known providers, as well as other insurance carriers, to help them understand their benefits.
Insurance and payment options can cause confusion and keep individuals from getting the help they need. The Discovery House is working to help people struggling with the financial aspect of treatment, so that they can recover from their addiction.
The Discovery House is a drug and alcohol rehabilitation center located in Reseda, California. The treatment center provides residential treatment, as well as an alumni extended care program. Patients at The Discovery House are welcomed by a caring staff of certified counselors that work toward holistic healing of the individual. The Discovery House uses12 step program for drug and alcohol treatment, Co-occurring disorders program, Family addiction programs, and addiction nutrition program for those seeking sobriety.