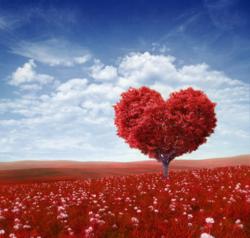 Better yet, let him know that the only thing you expect from him is to be romantic. The rest will follow.
(PRWEB) February 13, 2013
The classic mistake that women make on Valentine's Day is to make it about themselves, when it should be a mutual holiday, a day about the couple as a whole.
According to the website http://www.how-to-get-men.com, typically what happens is women put a huge expectation on him and what he has to do for her in terms of activities and gifts on Valentine's Day. This kind of pressure shifts the focus of Valentine's Day to 'a day about her' subconsciously in his mind. As a result, the day becomes dreadful in a man's eyes. It becomes a day of work, with all the planning and expectations he has too live up to. Most of these memories just fade after the holiday is over, as he just wants to get it over with. Sadly, Valentine's Day can be seen as baggage to him and no lasting meaning impacts the relationship as it should. Women have the right intention of making Valentine's Day a day about couples, but by having high expectations on gifts and the activities planned that day, make it into something else.
"Go back to basics when it comes to Valentine's Day." Is the advice Daniel Johnson, publisher of the website had to give. "Don`t let the distractions of all the fancy gifts and comparing what other couples are doing on their day dilute what Valentine`s Day is meant for. Whatever happened to it being about a girl, who liked a boy, and that was that?"
"Having less pressure on him in terms of personal gifts is a beginning to getting the most out of Valentine's Day. After all, that's what birthdays are for. By doing this, it allows him to focus on the relationship instead."
"Getting him to take lead and doing something for 'the couple' as a leader has a much more beneficial and lasting impact on the relationship. This is a great way to set him up to take initiative, and being spontaneous for the rest of the year. If a man is setup with an expectation to lead the couple, the romance and charm that women desire will naturally follow. If he is setup to give gifts because he is expected to, he will only do so because he was expected to."
Things to do to make the most out of Valentine's Day;
•Keep the expectations on personal gifts low.
•Give gifts that benefit both parties or gifts for couples.
•Time spent together instead of getting expensive gifts is a great alternative that builds relationships.
•Better yet, let him know that the only thing you expect from him is to be romantic. The rest will follow.
"The key point is to keep the emphasis of Valentine's Day about the couple and the basic foundations of love, not the things he needs to do for you. This way, Valentine's Day will have a lasting effect on your relationship throughout the year."
http://www.how-to-get-men.com is a website that gives insights into men on topics such as; what men want, how men think, what are his needs, and what are his feelings. People can contact this website through it's publisher Daniel Johnson, at danieljohnson(at)how-to-get-men(dot)com