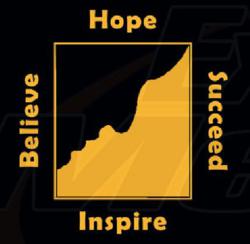 When Youth Talk to Youth, they Listen...
(PRWEB) February 19, 2013
"Each and every individual is inherently unique, and that's truly the beauty of it…" Amit, a fifteen-year-old sophomore in high school, says passionately, "Our goal at My Name My Story is to encourage the community to appreciate the differences, and accept everyone as they are!"
Amit knows that this will be a journey, "I understand that the true impact of our work will take time, because empathy cannot be forced; it has to be cultivated in communities."
Ever since the launch, it seems like the world was looking for a platform like this: MNMS has been recognized at LA City Hall and by the local Congressman's Office. In the last year they have been featured in several news publications and recently, on KABC Channel 7. MNMS has also been listed on youth leadership sites like 'Kids Are Heroes' and 'Ten Inspirational Facebook Groups.'
So how does My Name My Story cultivate empathy in schools? The answer is found in the 'MNMS Activities' the club is expected to perform. The sharing of inspirational stories, book drives, random acts of kindness and projects covering the fundamentals of MNMS: Hope, Believe, Succeed and Inspire.
Along with the activities, the 'Live' speaking events are one of the most powerful approaches that MNMS uses to accomplish their goal. Amit has been invited to speak at corporate events on topics like 'The Power of Storytelling,' but his favorite events are in schools where he talks to students about empathy. "I believe that when youth talk to youth, they listen" he says.
These talks are called 'MNMS Inspire Empathy Events,' where Amit speaks at schools covering topics like friendship, unity, self-esteem, passion. He always weaves in his own story of the struggle of growing up with a speech impediment and overcoming that to become a recognized public speaker. Amit is excited about these events, "At the end of my talks, when I see the sparkle in the eyes of the students, or when a 7th grader comes up to me and says, the most sincere, 'thank you.' That's what keeps me going!"
It seems like students and teachers seem to agree with the MNMS approach too. In the 'MNMS 2012 Impact Report,' one can see that the website (http://www.mynamemystory.org) has been viewed all across America and around the world; students are involved in book drives and have collected, sorted and donated over 18,000 books. But the most impactful part of the report is statements like this coming from students: "MNMS has been one of the most eye-opening experiences of my life. I have grown more tolerant, understanding, and compassionate of others through my work with this organization." A teacher's statement in the report validates the MNMS mission: "The student leaders of MNMS exemplify what it means to be a leader in their community and how we all have the ability to make a change in this world."
When asked what makes a MNMS School Club different from other school clubs, Amit responds with clarity, "We, as teenagers, have a lot of energy! A MNMS Club directs the energy that may otherwise have gone into something unproductive, and turn it into doing something positive. We are not 'anti-this' or 'anti-that' club. We are a Youth Run Social Leadership Organization, with a mission to inspire Unity, Tolerance and Empathy in Schools."
"Today, there are MNMS School Clubs and Leaders across the country, impacting their schools. Even my brother, Ajay, led a book drive in his elementary school and donated 3,000+ books!" Amit continues with excitement, "I have seen the positive impact of My Name My Story on my family and friends, that's why I want to see a MNMS Club in every school across the world. I truly believe that we will make a difference in society." He adds, "I want to create a legacy of inspiration with My Name My Story."
In a conversation with one of his peers Amit claims, "Whenever I go into meetings they always call me a Social Entrepreneur. I think it is a little simpler than that – I'm nobody special, just a kid who wants to change the world, for the better."
For more information on My Name My Story, setting up a MNMS School Club, inviting Amit to speak at an event, or how to be a part of this movement:
http://www.mynamemystory.org
info(at)mynamemystory(dot)org