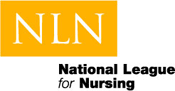 Newly licensed RNs must be equipped to practice in environments that promote competent, individualized, and humanistic care for older adults, particularly as this population increases with the aging of the Baby Boomer generation. CEO Dr. Beverly Malone
New York, NY (PRWEB) February 13, 2013
Nurses play a critical role in managing the complex care required for older adults. But about 130,000 new registered nurses a year complete their studies in associate or bachelor's degree programs that lack adequate instruction in geriatric nursing.
This critical area of nursing education has received a boost in southeastern Pennsylvania, thanks to a grant to the NLN's ACES Program from the Independence Blue Cross Foundation. "This significant new funding helps the NLN to expand ACES to practice environments, long identified by nurse educators as necessary to enhance geriatric content and relevant student experience," said NLN president Judith A. Halstead, PhD, RN, FAAN, ANEF.
NLN CEO Beverly Malone, PhD, RN, FAAN noted, "Newly licensed RNs must be equipped to practice in environments that promote highly competent, individualized, and humanistic care for older adults, particularly as this population increases with the aging of the Baby Boomer generation. Moreover with today's longer life expectancy, geriatric nursing education must focus as much instruction on the management of chronic health conditions in non-acute settings as on acute care."
An estimated 400 nurse educators and clinical nursing staff at affiliated health care sites within the region will participate in three day-long workshops and two webinars, conceived and implemented by the NLN in partnership with Community College of Philadelphia, during the initiative's projected two-year span. It is also anticipated that three schools of nursing from southeast Pennsylvania and their affiliated agency nursing staffs will be selected for the IBC Foundation Excellence in Geriatrics Award. The award aims to recognize the novel use of knowledge acquired through the workshops and the integration of resources from the ACES website into innovative strategies and models for teaching delivery of care to older adults and their caregivers in both acute and community clinical settings.
"We are proud to support the NLN's ACES program, and to host two of the workshops at our office in Philadelphia," said IBC Foundation president Lorina Marshall-Blake. "Many of the nurses who attended the initial conference in fall 2012 agree it is difficult to learn about the complexities of geriatric care. As our nation ages, more nurses will be on the front lines caring for the elderly; it's never been more important that they understand the unique physical, mental, and social health challenges of this vulnerable population."
ACES was conceived in 2009 in what was then the second phase of an NLN partnership with Community College of Philadelphia to improve the quality of care for older adults and their caregivers through enhanced geriatrics nursing education in pre-licensure programs. Now the go-to resource for faculty seeking curriculum-rich case studies, simulations, and implementation-ready teaching strategies, the endeavor was initiated with a grant from the John A. Hartford Foundation in 2007. Today, in addition to IBC, ACES is supported by Laerdal Medical, and the Hearst, Independence (Philadelphia), and MetLife Foundations. The Hearst Foundations' multi-year $1.2 million grant in 2012 expanded ACES to include a series of state-based workshops and an awards program. The workshops will be available to nurse educators in 20 states over the next three years.
Resources are available free of charge at http://www.nln.org/aces.
For more information, please contact NLN chief program officer Elaine Tagliareni at 212-812-0333.
Dedicated to excellence in nursing, the National League for Nursing is the premier organization for nurse faculty and leaders in nursing education. The NLN offers faculty development, networking opportunities, testing services, nursing research grants, and public policy initiatives to its 37,000 individual and more than 1,200 institutional members, comprising nursing education programs across the spectrum of higher education and health care organizations.
For more information about the IBC Foundation, visit http://www.ibxfoundation.org.