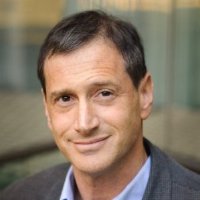 "Andrew provides the unique ability to truly bring together publishers and advertisers, while growing revenue operations at a large scale."

-Co-Founder and CEO Rajeev Goel.
New York, NY (PRWEB) February 13, 2013
PubMatic, the digital media platform company for publishers, announced today that Andrew Zeiger, a sales and business development veteran with over twenty years of experience, has been hired as Chief Revenue Officer, Americas (CRO). At PubMatic, Zeiger will oversee revenue operations, strategic account development, and be responsible for devising innovative solutions to drive continued growth in North and South America.
"Andrew has demonstrated a strong record of success with both publishers and technology companies, and we're thrilled to have him join our executive team," said President Kirk McDonald. "We believe that his history of long-term strategic thinking, and his breadth of industry experience and client insight, will only serve to bolster our dramatic growth."
Zeiger brings an extensive sales, marketing, and business development background to the advertising technology industry. Zeiger retains a strong track record of scaling revenue at companies such as CNET, Geeknet Media, Ziff Davis Publishing and most recently, RichRelevance. With deep roots in both the publishing industry and among premier brands, including: AT&T, Avis, M&M Mars, and Colgate, Zeiger is poised to lead a dynamic sales team at PubMatic.
Prior to joining PubMatic, Zeiger served as VP of Worldwide Sales and Business Development at Geeknet Media, where he was responsible for global expansion of the company, program innovation for premier sites Slashdot and SourceForge and fostering strategic relationships with clients such as IBM, Microsoft and Intel, all of which led to more than 400% annual growth. During his tenure at CNET, Zeiger served in a variety of leadership capacities including: RVP West Coast Sales to VP Sales, Marketing and Business Development for CNET's ChannelOnline.
"Andrew provides the unique ability to truly bring together publishers and advertisers, while growing revenue operations at a large scale," said Co-Founder and CEO Rajeev Goel. "He is an ideal CRO, and will prove to be a crucial addition to our management team."
Zeiger's appointment comes during a period of significant growth in terms of product development and international expansion for PubMatic. An October 2012 Total Economic Impact Study, commissioned by PubMatic and conducted by Forrester Consulting that looked at select PubMatic clients, reported a three-year risk-adjusted ROI of 334% for publishers using the company's Strategic Selling Platform. Additionally, in November, PubMatic was ranked the Fastest Growing Online Advertising Company in US Internet Sector, 20th Fastest Overall in North America, on Deloitte's 2012 Technology Fast 500™.
"I'm excited to join PubMatic at such an exciting time in their development," according to Zeiger. "There's an immense amount of opportunity to continue leading the way in ad tech innovation, and I'm eager to take on the challenge."
Zeiger will be based out of PubMatic's Redwood City office, where he will coordinate and lead all sales efforts for PubMatic.
About PubMatic
Since 2006, PubMatic has been at the forefront of developing innovative technology to help publishers automate the process of evaluating and selling their advertising inventory. PubMatic (http://www.PubMatic.com) gives premium publishers a real-time media selling platform for managing revenue and brand strategy. PubMatic's platform combines real-time bidding (RTB), the most comprehensive brand protection tools, unified optimization and audience insights as well as hands-on support to serve the world's leading publishers. PubMatic is privately held, backed by funding from August Capital, Draper Fisher Jurvetson, Nexus Venture Partners, and Helion Ventures, and has offices around the world in the U.S., Europe and Asia.
Contact:
Caitlin Kelly
caitlin(dot)kelly(at)pubmatic(dot)com
T: 646.257.2883
http://www.PubMatic.com