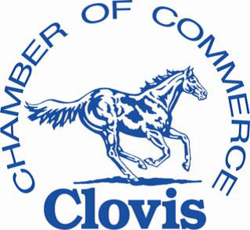 Ly Sing "wow wow!! Speechless. I'm watching the numbers. I can't wait to see what is next. Thank you and I'm very grateful"
Clovis, California (PRWEB) February 13, 2013
Minority woman business owner, Ly Sing, joined the Clovis Chamber of Commerce last month looking to connect with the local community and promote her new retail store, T & T Closet Consignment & New, located in the Barnyard Shopping Center in the heart of Clovis, CA. She attended her first Clovis Chamber of Commerce Member Mixer on January 15th and walked away the envy of the one hundred plus attendees. Ted Ruiz Sr., Owner of Ad-Venture Video Productions was the event's host and he also donated an amazing door prize, a Small Business You-Tube Video production and an upload to one of social media's hottest platforms.
For a small business owner like Ly Sing, production of this piece of collateral marketing is a Chamber member benefit beyond her wildest imagination. Please join us at Amici Communications in congratulating T & T Closet Consignment & New, Ad-Venture Video Productions and the Clovis Chamber of Commerce on the success of this project.
See for yourself at http://bit.ly/14YE7nc
Clovis Chamber of Commerce members meet monthly to socialize and support each other. The first Member Mixer of 2013 turned into a memorable one as Clovis Chamber's Small Business of the Year and the event's host, Ad-Venture Video Productions hooked up new member, Ly Sing, owner of T & T Consignment & New with a Small Business YouTube Video that shows the world what a wonderful experience shopping and consigning with their retail clothing store is.
T & T Closet Consignment & New
T & T Closet Consignment & New is a family owned consignment store located in the Barnyard Shopping Center near Old Town Clovis. They offer a warm and inviting atmosphere and are committed to retailing authentic, brand label clothing and accessories that are in style and in season. Their inventory features a wide variety of name brand items for Women, Teens and children including Designer Clothing, Designer Purses, Jewelry, Footwear, Formals and Accessories. They are always looking for new merchandise and invite women in the Fresno and Clovis area to bring in their gently worn clothing and accessories for sale on consignment.
-END-