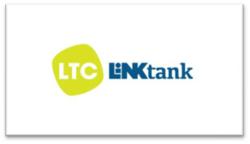 Chicago, IL (PRWEB) February 13, 2013
The 2013 competition, to be held again at LTC & Senior Living LINK (http://www.ltclinkconference.com, July 22-24 at the Sheraton Chicago Hotel & Towers),will be the second iteration of this annual competition that awarded CareMerge the winner of the inaugural LTC LINK Tank competition last year. The competition continues to focus on innovative products and services targeted at solving market challenges for Long Term Care and Senior Living Providers who serve the fast growing aging population living in congregate care settings.
The competition is patterned after 'Shark Tank,' a popular TV show wherein up-and-coming entrepreneurs solicit advice and, hopefully, funding from a panel of more accomplished entrepreneurs. While the LTC LINK Tank panel will not include any billionaire celebrity investors, it will comprise diverse and esteemed LTC provider organizations, technology experts, angel investors and venture capitalists that can make a difference for participants. The 2013 panel will be led by Louis Burns, the CEO of Intel-GE Care Innovations™, a joint venture between GE Healthcare and Intel that delivers technology-enabled solutions into the healthcare and senior living markets. The competition is open to individuals, researchers, teams and entrepreneurs with a product in development designed to help long-term care and senior living providers deliver higher quality care, improve wellness, and enhance quality of life and socialization.
In addition to the panel, this year's finalists will present to an audience of several hundred LTC LINK attendees from senior living and long-term care provider organizations, who will participate in an audience-selected "LINK Favorite", poll after the panelists ask questions and help determine the value of each idea. Up to five finalists will receive a travel stipend to attend and present their ideas during the conference, along with a chance to win $10,000 in non-dilutive capital from LTC Innovate.
"The 2012 launch of the LTC LINK Tank competition vastly exceeded our expectations as the finalists truly exhibited their passion and innovation, with the spectrum of innovation ranging from next generation mobility, hydration and physical therapy devices, to integrated medical devices, software and services, and speaks to the diversity of the LTC & Senior Living LINK audience. In addition to the winner, all of the finalists garnered substantial interest and were brokering deals with LTC and senior Living providers as their presentations concluded," said Bailey Beeken, Executive Director of the LTC LINK conference. "The LTC LINK Tank competition really mirrors LTC LINK conference program's focus on innovation and resonated with the healthcare providers and suppliers that come to Chicago each year, and when combined with our business solutions meetings, it continues to elevate the value and utility of LTC LINK to new levels. We're pleased to be working with InnovateLTC on this important and exciting project, and again congratulate our worthy 2012 winner, CareMerge."
The 2012 LTC LINK Tank winner CareMerge was selected by an esteemed panel of judges and received startup capital ($10,000 in non-dilutive capital, sponsored by InnovateLTC, a business accelerator based in Louisville, KY). "Caremerge is honored to have been recognized at InnovateLTC's and LTC Link's LTC LINK Tank competition for 2012. Being chosen as the winner has opened many doors for Caremerge on several fronts, most importantly, customers," said Asif Kahn, CEO of Caremerge.
"Innovate LTC is thrilled to continue to this annual competition that puts the spotlight on the opportunity and need for innovation throughout the care continuum. We're eager to see the new solutions the finalists present that benefit the aging population in year two," said Alicia Heazlitt, Director of Strategy & Marketing of InnovateLTC.
The 2013 LTC LINK Tank competition is open to individuals, researchers, teams and entrepreneurs that have a product in development that will dramatically improve how LTC and Senior Living providers deliver higher quality care, wellness, life enhancement, and socialization based on emerging technology. The competition was hosted by Innovate LTC and LTC LINK (a Lincoln Healthcare Event). Stanford University, Georgia Tech, and Wright State are just a few of the schools that have been invited to participate, but we would welcome many more participants.
A nomination form (due May 1st, 2013) can be found by clicking http://ltclinktank.com/application-form/. If you'd like to know more about the competition, contact Alicia Heazlitt at (502) 569-0301, or send an e-mail to ltclinktanksubmission(at)lincolnhc(dot)com.
About Lincoln Healthcare Events
Founded in 1998, Lincoln Healthcare Events (LHE) has created a successful formula for bringing together senior level executives. Our conferences provide a private environment where business leaders can meet to discuss current trends, challenges and opportunities facing their industry. Lincoln's Strategy and Leadership conferences include LTC 100, Senior Living 100, Community Hospital 100, Home Care 100, in addition to the LTC LINK and Home Care & Hospice LINK conferences. To learn more please visit http://www.lincolnhc.com.
About Innovate LTC
The International Center for Long Term Care Innovation (InnovateLTC) is a business accelerator that works with entrepreneurs, researchers and corporations to develop, package and distribute innovative solutions to the global aging population. Our goal is to improve the quality of life and quality of care of our elders by accelerating innovation. We have a platform of research, validate and deliver which provides a pathway and development plan to navigate the fragmented health care system. We research disruptive products, services and technologies to prove feasibility, validate through our vast pilot partnership network and distribute products throughout the care continuum. To learn more visit http://www.innovateLTC.com.