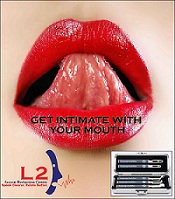 "It's difficult enough to communicate with one another in the same language, but imagine if you are trying to speak the same language but your significant other does not know what you are saying. That would be frustrating!"
Vancouver BC, Canada, 10th February 2013 (PRWEB) February 12, 2013
According to a recent article "Relationship Help: Loving Relationships" published in HelpGuide.org, good communication is termed as one of the most important components of a robust relationship. Authors Joanna Saisan, M.S.W., Melinda Smith, M.A., and Jeanne Segal, Ph.D. believe that without effective communication, couples may drift apart and become disconnected, especially in times of stress or change. Couples that communicate well also relate better and can conquer problems as a team.
Jennifer Madigan from L2 Accent Reduction Centre also agrees with the importance of communication in a romantic relationship. She says, "It's difficult enough to communicate with one another in the same language, but imagine if you are trying to speak the same language but your significant other does not know what you are saying. That would be frustrating!"
To spread the love this February, L2 Accent Reduction Centre is offering their customers an outstanding discount. In a unique offer for Valentine's Day, a 2-for-1 promotion is up for grabs. Two individuals can now study at L2 Accent Reduction Centre at the cost of only one student (extra material fees apply). This package is valid for new clients who would like to enroll in the month of February only. The two individuals must book the sessions at the same time and pay before 28th February 2013; however, the starting dates of the tuition can be customized to match the availability of the clients.
The special Valentine's Day 2-for-1 Promo includes face to face sessions for two people along with textbooks and a 1 year access to the highly acclaimed online program called the "L2 Speak Clearer". After clients have completed the face to face sessions, they will continue to receive a year of online support from L2 Accent Reduction Centre. Translating this offer into numbers results in phenomenal savings of $850 to $5350 for new clients.
Instead of presenting static and materialistic items, it would be a unique idea to gift a loved one a present that will not only remain with them forever, but will also help strengthen the bond of love and understanding between a couple. To establish this spirit of long lasting love and healthy relationships, L2 Accent Reduction Centre is celebrating good communication this Valentine's Day by offering a unique discount offer. To learn more about L2 Accent Reduction Centre and to sign up for the 2 for 1 Valentine's Day Offer, visit or get in touch via the contact details below.
About L2
L2 Accent Reduction Centre is a Vancouver, BC -based company which was established to improve the pronunciation of Internationally Trained Professionals. It is well known for its Accent Reduction courses which are taught by professionals with more than 25 years of experience in curriculum design, accent reduction, English language training, speech pathology, test preparation, linguistics, human resources, e-learning, management, marketing and cultural diversity. The company currently operates in Columbia, Spain, India, China and Canada.