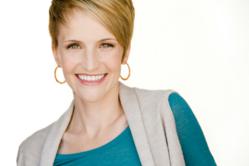 "I love working with actors, I couldn't ask for a better community to be a part of."
Culver City, CA (PRWEB) February 13, 2013
Culver City, CA - Sage Creative, Inc, of Culver City, CA, was named a Blue Ribbon Small Business Award® winner today by the U.S. Chamber of Commerce. Company CEO, Dallas Travers, a certified life coach and entrepreneur who teach actors marketing and mindset strategies to build their acting empires, was recognized for her dedication to the principles of free enterprise and her contributions to restoring jobs and prosperity.
Dallas Travers' small business is singlehandedly shifting the paradigm of the entertainment world from actors as commodities to actors as entrepreneurs and assets. Ms. Travers says, "I am so grateful to be honored in this way. I love working with actors, I couldn't ask for a better community to be a part of."
Dallas' work has not only changed the way actors market themselves but also how other entertainment educators, photographers and even agents run their businesses. In 2009, Dallas was the first person to introduce online marketing to the acting industry and, though many have followed her lead, she's still the forerunner and leader. Dallas' philosophy is to give away her most valuable content of free tools and training to actors. A practice that is otherwise unheard of in the "traditional" salesmanship model of the entertainment industry. As one client says, "Working with Dallas is a game-changer. Her class changed my life."
About the Blue Ribbon Small Business Award
The Dream Big Small Business Award, sponsored by Sam's Club®, honors companies that demonstrate excellent business practices in strategy, employee development, community involvement, and customer service. This year's 100 Blue Ribbon winners were selected from a record number of nationwide applicants. Seven of the Blue Ribbon recipients will be announced as award finalists, and one will be named the DREAM BIG Small Business of the Year in April. The winner will be presented with a $10,000 cash prize courtesy of the U.S. Chamber. Blue Ribbon businesses are also eligible for the Community Excellence Award.
About Dallas Travers, CEO of Sage Creative, Inc.
The leading expert on business strategy for actors, Dallas Travers teaches actors career and life skills left out of traditional training programs. Her groundbreaking book, The Tao of Show Business, won five awards including first prize at The Hollywood Book Festival. Dallas' training helps thousands of actors increase their auditions, produce their own projects, secure representation and book roles in film, television, and theatre. Most recently, Dallas won the Bronze Stevie Award for Women in Business, "Maverick of the Year", an award give to women who create positive change in their industry. She was also a finalist for the 2013 Business Excellence Award for Young Entrepreneur of the Year.
http://www.dallastravers.com info@dallastravers.com