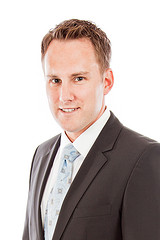 Valentine's Day may be the worst night to drink and drive. You may lose your freedom, your driver's license, and your date. Follow these five tips to help yourself avoid a DUI arrest.
Doylestown, PA (PRWEB) February 13, 2013
Valentine's Day is one of the biggest nights of the year for restaurants across the country. Other couples opt to stay in and serve their date a special home cooked meal. Whether acting as a chef or the guest, most likely alcohol will be present, usually in the form of a bottle of wine.
It doesn't matter if it involves a young buck or a seasoned lover; chances are that most people will be driving on Valentine's Evening. Police across the country know this, and will be waiting where least expected. Police officers don't care whether a Bucks County DUI suspect finally got the chance to court his dream girl or that he is just driving around the corner to take his wife home. DUI deaths occur on Valentine's Day.
Obviously, it is recommended to stay completely sober on a night where there are so many drivers on the road and when the police are watching so closely. But if a person must drink, here are 5 tips to help remain legal and sober to drive home safely:
1. Eat a large dinner prior to ingesting alcohol
2. Take no shots of liquor and stay away from straight alcohol such as vodka, rum, or whiskey
3. Drink a large glass of water between each alcoholic drink
4. Stop drinking at least two hours prior to driving home
5. Purchase and use a portable breath tester
When a full meal is ingested, it takes up much of the surface area of the stomach and slows the intake of alcohol into the body and brain. A glass of water will further dilute the strength of the alcohol ingested. Timing of alcohol intake is also key to staying below the legal limit of 0.08% blood alcohol. Experts say that blood alcohol level (BAC) peeks on average between 45 minutes to an hour and a half after your last drink. The general level of BAC can be checked by using a portable breath tester. These machines are not completely accurate but will give a better idea of a suspects BAC level than guessing.
Don't make the mistake of getting arrested for DUI on Valentine's Day. Not only may it land a DUI suspect in jail in Pennsylvania, but will ruin their night and possibly kill their chances with their date. A one-year license suspension will also haunt DUI suspects in most cases, even if this is a first Bucks County DUI charge.
If a suspect is arrested for DUI in Bucks County, Pennsylvania, attorney Michael L. Saile, Jr., offers a no obligation copy of his Bucks County DUI Guide. Learn more about what to do after a DUI arrest at Saile & Saile LLP's DUI website. Doylestown DUI attorney, Michael L. Saile, Jr., focuses his practice on DUI defense in Bucks County, PA. Mention this press release and get a no-charge DUI Roadmap meeting with attorney Saile to set up a drunk driving defense plan.