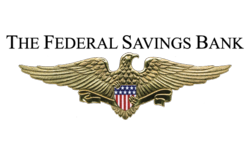 Chicago, IL (PRWEB) February 13, 2013
The Federal Savings Bank tells homeowners who are facing foreclosure and struggling to find ways to pay their mortgage that refinancing may be the best option. Further, refinancing may become even easier in the coming months.
A bill was recently reintroduced on February 7th by U.S. Senators Robert Menendez from New Jersey and Barbara Boxer from California that aims to help responsible homeowners refinance their homes at lower interest rates and build thousands of dollars in savings throughout the year. "We need to bring much-needed relief now to hard working, responsible homeowners who are struggling to keep up with their high interest rate loans - including thousands in New Jersey whom I have heard from" said Menendez. "We need to do this before interest rates go up again. It's time that Congress finally put families first and give homeowners who have played by the rules a fair chance to refinance at today's low rates."
The original bill was introduced in the 112th Congress. With current interest rate being 3.53 percent on a 30-year mortgage, The Federal Savings Bank feels Americans cannot afford not to refinance!
Tips on refinancing
Homeowners must ask themselves if they are interested in leveraging their equity to repair or enhance their home, this is especially important if the homeowner is planning to retire in the next 15 years and want to pay off their mortgage faster. Homeowners should also consider applying for the Home Affordable Refinance Program, which could help restructure a mortgage, possibly reducing the amount paid monthly.