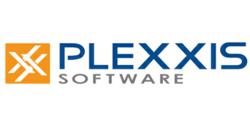 For years we kept hearing that Drywallers loved the fact we had such focus on the trade. We heard it from every customer and at almost every presentation
Vaughan, ONTARIO (PRWEB) February 13, 2013
Plexxis Software is pleased to announce the phase one launch their drywall solutions website which provides drywall contractors useful information on technology investments. Contractors who want to get more from their business can visit the new Plexxis website to learn about drywall specific tools that top drywall contractors use to maximize profit and efficiency.
Chad Pearson, Business Developer for Plexxis explains, "For years we kept hearing that Drywallers loved the fact we had such focus on the trade. We heard it from every customer and at almost every presentation. It became blatantly obvious that our level of focus was unique in the industry. This prompted us to look heavily into leading construction specific solutions so we could pinpoint the things that made us better. Phase one of the website then, simply highlights why we're the best solution for the trade."
Chris Loranger, C.E.O. of Plexxis adds, "Those visiting our website will learn why single platform drywall specific solutions pay dividends today, tomorrow, and in the decades to come. We are most excited at the fact that the website's content is entirely based on feedback from contractors who migrated from other construction estimating software, digital takeoff, job costing, and construction accounting solutions. This valuable feedback will most definitely help other drywall contractors make better technology investments."
Finishing contractors are invited to visit the new Plexxis website and book one on one product demonstrations any time. The demonstrations will clearly show the differences between construction specific solutions and drywall specific solutions, as well as the differences between complete solutions and single platform solutions. The Drywall ERP, including the WinBID drywall estimating software and Digital Takeoff, is available now and comes with a complete database to simplify deployment.
About Plexxis Software Inc.
Plexxis Software develops drywall construction estimating software, digital takeoff, job costing, accounting, and integrated mobile device/tablet solutions for the interior systems industry. For over 12 years Plexxis has been committed to the trade resulting in solutions that are fully developed in-house and handle every commercial, custom home, high volume residential, high rise and municipal scenario possible.