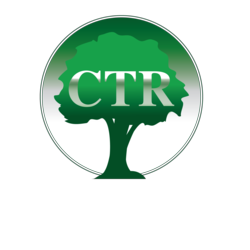 When you come to us for help with your tax debt, we will meet face to face with you to get a picture of where you stand and what our IRS problem solvers can do for you.
Oklahoma City, OK (PRWEB) February 21, 2013
CTR's income tax attorney, after many months of planning and strategizing, has developed a new program to teach taxpayers debt management techniques. This service will be tailored to an individual's specific debt scenario so that everyone ends up with a solution that works for them. There are three steps involved in the company's program, each handled by tax specialists with the training necessary to accomplish the goals set forth in preliminary meetings.
"When you come to us for help with your tax debt, we will meet face to face with you to get a picture of where you stand and what our IRS problem solvers can do for you," a CTR spokesperson said. "Debt management is something we do well, and we want you to benefit from the tax experience our company has to offer."
Following the initial meetings, CTR's tax professionals begin the second step of the new program and perform a thorough financial analysis. This helps to determine the severity of a taxpayer's debt and the best course of action. The company's experts that designed this service instructed the case handlers to begin by processing necessary forms such as IRS Form 433. The main goal of this action is to help get rid of problems with IRS debt through the most appropriate debt relief options. CTR's new program determines eligibility based on factors like ability to pay (whether in lump sum payments or installments), expenses, and reasonable collection potential.
CTR has set its main purpose for this program to be centered on the follow through. Once a plan has been put in place, the important part comes into play when tax professionals work with their clients to actually settle their debt. This often includes follow-up phone calls to ensure payments are going to be made on time, advice on managing several debts from a tax attorney IRS specialist and lessons on staying current with the IRS in the future.
"Many people don't know that tax companies like ours can offer help with concepts like financial debt," a CTR representative said. "While we focus on IRS tax debt, our goal with this service, as with any other program we offer, is to give you the best experience possible. In this case, that means getting you help with your debt that incorporates all of your financial obligations. Whether it comes as a surprise or not, we're hoping our clients will take advantage of all we have to offer."
CTR knows from years of experience with tax problems of all kinds that debt is a problem that does not exist in a vacuum. It is this notion that led to the creation of their new debt management program. Taxpayers no longer have to worry that their local tax professionals aren't seeing the big picture. The company has redefined the way tax debt will be looked at from here going forward.
CTR offers tax debt resolution and tax services for individuals and businesses across the United States. The company uses a three step program to create personalized strategies to help taxpayers settle their IRS debt. The company offers many services, including: state and federal tax debt resolution, IRS audit defense, tax preparation and bookkeeping.