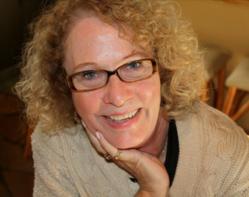 "It's time for Las Vegas to take a huge leap forward in local companies increasing their efficiency and effectiveness, there by growing their businesses."
Las Vegas, NV (PRWEB) February 13, 2013
Nevada has gone from having the lowest unemployment in the US in 2006 at 4% to hitting a high of 13.4%. While the US unemployment rate fell to 7.8% as reported by U.S. Bureau of Labor Statistics – December 2012, the real number in Las Vegas itself as reported by U.S. Bureau of Labor Statistics is 10.0%.
As organizations and corporations in Las Vegas and surrounding areas continue to work towards lower unemployment numbers, one critical area will be in recruiting and maintaining top talent, high performing, committed employees and will require rethinking their management culture. Gone are the days of hierarchical management, micro-managing and authoritatively directing the tasks of employees. No surprise that at the 2012 ASTD Conference (American Society for Training & Development); they reported organizations have experienced an annual loss in lost productivity from 'actively disengaged' employees having reached a new high of $328 billion. "Without a change in management style and empowerment of employees, these figures will continue to rise," says Barbara Fagan, co-founder of Source Point Training (http://www.sourcepointtraining.com) and businesses will not grow and hire new employees.
Source Point Training has been assisting organizations nationally in making this shift within their environments with a focus on leadership development and training managers with the skill-set of a coach. Fagan points out that demand for professional coaching has been up sharply since 2010. The 2012 Global Coaching Study, published by the International Coach Federation (ICF), shows that 23% of professional coaches in North America are reporting growth over the previous year.
"With an increasing mobile and diverse work force both culturally and generationally, it will be imperative to have leadership development with coaching resources embedded in the organization. SPT Leadership Source Training provides the coaching element that others lack. Creating change and developing new skills is not something that is done in a 1-2 day workshop. Source Point Training's recognized leadership coaching model provides 60 CCE's recognized by the International Coach Federation. Led by masterful facilitators and coaches, each participant is coached on how to raise their bar and set goals in areas most important to them.
Source Point Training is providing a free webinar presentation, "A Taste of Leadership" next Tuesday evening at 6:00pm PST. Attendees will experience a highly interactive webinar, that will give tips on how leaders operate daily in generating results effectively both personally and professionally. They will present some of the top tips to have attendees taking the lead in their lives and have it be sustainable. "Taking action using these tips will have you making changes and experiencing greater results starting immediately" says Kelly Mobeck, Leadership Source Director. Register using the link above.
Source Point Training (http://www.sourcepointtraining.com) is bringing this successful Leadership coaching program to Las Vegas, NV starting March 7th and 8th and to Los Angeles starting September 19th and 20th.
Program: Leadership Source: Lead with Purpose and Vision
Training Dates: March 7-8 and April 18-19, 2013 (Thursday and Friday) Weekly one-on-one coaching from March 9 through May 19, 2013 (10 weeks)
Fagan also points out the unique features of Source Point's leadership training:

Two weekend training sessions; cover key principles of leadership and how to apply in all areas of life.
Two content-rich workbooks; from the training as a reference guide.
10 Weeks of one-on-one coaching; focused on individual personal and professional goals.
Use of the powerful coaching toolkit and newly released leadership book, "Leaders Start to Finish: A Road Map for Developing Top Performers," by co-author Anne Bruce, noted author and creator of over 16 leadership and professional development bestsellers and learning systems worldwide.
"I've been involved in coaching for 25 years and the need for more coaches couldn't be greater," says Fagan. She points to a study by PricewaterhouseCoopers and Association Resource Centre, Inc., that shows companies using professional coaching reported a median return on investment of seven times their initial investment.
Most graduates of Leadership Source are professionals who are interested in keeping up with rapid changes in the job market and improving their productivity, professionals interested in career changes and those actively seeking new positions or promotions. Those who attend benefit from developing leadership skills and becoming equipped to experience early success in their careers and/or new positions.
"We're offering people an opportunity to do work on the most valuable commodity they own – themselves – their career, and their future." says Fagan.
See this video for testimonials by recent graduates of Leadership Source training. For more information, visit http://www.sourcepointtraining.com/leadership-training/leadership-source/, email admin (at) sourcepointtraining.com or call 800-217-5660 x101.