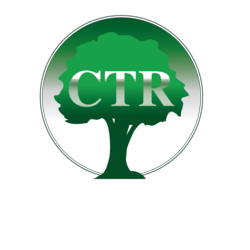 The main goal we're striving for by developing this new program is getting you to see your tax debt as a manageable problem.
Nashville, TN (PRWEB) February 22, 2013
CTR, in an effort to become a full service tax company, is now helping taxpayers learn how to stop wage garnishment. Collection efforts from the IRS can have significant and negative impacts on the lives of people that are struggling to make payments on their taxes. Under the new program the company has launched, clients are being taught what steps to take whether they are facing debt notices, tax lien or levy actions.
"We've all had experiences we feel are beyond our control," stated a CTR tax representative. "The main goal we're striving for by developing this new program is getting you to see your tax debt as a manageable problem. From there we will find a solution for you for wage garnishment by state or federal tax agencies."
CTR's tax professionals have designed this new program to accommodate taxpayers at any point in the wage garnishment process. For this reason, these experts have a sense of urgency when it comes to clients that have received IRS notices of debt. This action precedes collection activities and therefore problems like wage garnishment can be avoided. The standard procedure outlined in the new service guidelines involves debt settlement options offered by the IRS that can be explained by CTR's debt specialists.
When a tax lien is issued, CTR is prepared to intercede and get the aforementioned lien removed for anyone owing the IRS unpaid back taxes. This is done by finding them the best option for debt relief for which they are eligible. The company urges taxpayers to work with them quickly on this matter, as a lien can damage credit ratings and if ignored, leads to the very collection activities that are at the center of this new program development. While it is possible to protect taxpayers from that collection, the longer the issue goes unattended, the harder it is to fix.
At CTR, making changes to their programs is part of ensuring the company is offering individuals who owe the IRS money the best service possible. For example, the company has trained their professionals so that they have up to date information on the amount of each check that is allowed to be garnished. For wage garnishment from the federal government, they cannot collect more than the lesser of 25% of disposable income or any amount over 30 times the minimum hourly wage, per week.
"We all depend on our paychecks to take care of those who are most important to us," said a CTR representative. "If you are facing wage garnishment and need help settling your debt with the IRS, we can find a plan that works with your situation. Don't hesitate to find a solution and get your money back where it belongs."
CTR offers tax debt resolution and tax services for individuals and businesses across the United States. The company uses a three step program to create personalized strategies to help taxpayers settle their IRS debt. The company offers many services, including: state and federal tax debt resolution, IRS audit defense, tax preparation and bookkeeping.