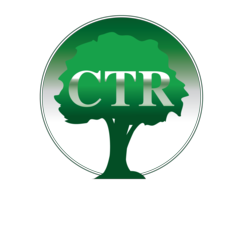 CTR is working to set a precedent by striving for a complete solution for any taxpayer facing IRS tax debt.
Atlanta, GA (PRWEB) February 23, 2013
CTR's taxation attorney office has announced that they are now offering assistance to taxpayers that owe unpaid back taxes to the IRS. This service comes on the heels of several months of feedback, planning and strategic meetings. When it was brought up to some of the company's executives that clients could use guidance as to the best ways to settle debts, the company decided to offer initiate the service in-house and bring help to both new clients and those who had been with them for years.
"At CTR, we've always made it a point to help our clients by providing the best service we can," said a spokesperson for the company. "When we were talking about what to do for taxpayers dealing with income tax problems like debt, it dawned on us that we could provide help with that. So we listened to our customers and tax professionals and created a plan to grow our business and still offer the same level of satisfaction we always have."
CTR outlined three main points in initial meetings for the new program. The first point centered on finding the best plan for people to get out of debt. There are a multitude of programs offered by the IRS for debt settlement. For the tax experts working on this new service, it means staying up to date on the eligibility requirements for back tax help options. Eligibility is based involves financial analysis, determining the amount of debt and which thresholds it falls in, and the Reasonable Collection Potential of each taxpayer.
The second part of CTR's design plan was creating a concrete system for following up with their clients. Using detailed software that allows the company's employees to keep track of the status of payments, debt and other important client details makes the process much simpler for the assigned tax professionals. The other crucial part of this new program was getting all of the tax lawyer IRS debt specialists to commit to excellent customer service and go beyond what is expected to satisfy taxpayers using their services.
CTR is working to set a precedent by striving for a complete solution for any taxpayer facing IRS tax debt. Once a debt is solved, the company wants their clients to come to them for their new tax preparation program they are offering in the year to come. With every program expansion, CTR's experts are making themselves available for more services.
"When it comes time to think about taxes, whether for filing or representation with the IRS, we want you to think of CTR," a company representative said. "Our main goal is to provide you and your family with one person to go to with all of your tax questions. If your personal tax specialist can't help you, they'll get you someone who can. That's what this new program and all the changes to come are about."
CTR offers tax debt resolution and tax services for individuals and businesses across the United States. The company uses a three step program to create personalized strategies to help taxpayers settle their IRS debt. The company offers many services, including: state and federal tax debt resolution, IRS audit defense, tax preparation and bookkeeping.