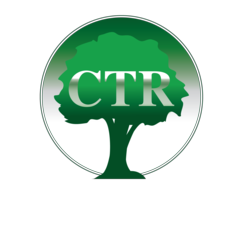 The first step CTR's experts perform is a thorough financial analysis to determine a client's Reasonable Collection Potential.
Houston, TX (PRWEB) February 24, 2013
CTR's Philadelphia tax attorney is now offering advice for taxpayers facing collection from the IRS. As the best way to stop debt collection is to find a settlement option that satisfies the balance, the company has set tax debt relief as their main focus. There are many different resolution options that were put in place by the IRS, and a detailed knowledge of a client's finances is a necessity when working toward getting out of debt.
The first step CTR's experts perform is a thorough financial analysis to determine a client's Reasonable Collection Potential. New clients that are seeking out tax advice from the company may not be familiar with this term. For this reason, tax professionals working to provide tax problem help were trained to explain the concepts of back tax resolution to taxpayers in easily understandable language. CTR wants all of their specialists to be approachable so that the advice given will seem more manageable and trust will be gained quickly.
"With any business transaction, trust is a huge factor," said a CTR spokesperson. "When someone like a tax professional is handling your personal information, they need to be known for honesty and good advice. CTR provides services from experts who embody those traits with every action. You can count on our people for trustworthy help with tax problems."
Once CTR's assigned specialist has used their new tools and knowledge to assess their client's debt scenario, they work with their taxpayer to choose a solution that can be accomplished in a timely manner. From there, the individual needs to make payments on time. If this is not done, the second part of the new program comes into play. Training was provided to teach the tax company's attorneys to manage other collection efforts. Preventing tax liens and levy actions such as property seizure was noted as a major area of concern for clients. A specialized garnishment lawye r, for example, can explain how to keep wages from being taken by the IRS.
While CTR expects that many of their existing clientele will take advantage of this service if the need arises, the company hopes that they will reach a new set of taxpayers. Debt collection affects many people who have never used a tax service before. "Whether you've always filed your taxes, or you have a trusted friend who handles it for you, some tax problems are too big to leave to chance," a CTR representative said. "Let us show you what a full-service company like ours can do to get you out of debt and in good standing with the IRS."
CTR offers tax debt resolution and tax services for individuals and businesses across the United States. The company uses a three step program to create personalized strategies to help taxpayers settle their IRS debt. The company offers many services, including: state and federal tax debt resolution, IRS audit defense, tax preparation and bookkeeping.