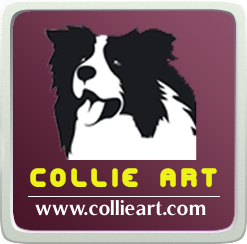 Our museum quality art reproductions allow people to express their personality and beautify their homes at the same time, without spending a fortune
(PRWEB) February 13, 2013
Dallas ,Texas: Addressing interior design companies, home owners, art galleries and clients looking for an affordable way of enhancing the appearance of their premises, Collieart Oil Painting Company has recently introduced several new reproductions after the Franco-Flemish painter Jean-Baptiste Monnoyer, mainly floral pieces from the still life painting category, with prices starting from $199. According to the company,express shipping worldwide is available for all oil painting orders placed online.
"Our museum quality art reproductions allow people to express their personality and beautify their homes at the same time, without spending a fortune. Our paintings are so similar to the originals that it's actually hard to differentiate original work from replica", says representative of Collieart Oil Painting Company. "With our help, people are no longer limited to buying current modern art , they can have their own masterpiece hung on their bedroom wall instead".
Quality art reproductions make not only amazing decorations, but also wonderful gifts, greatly appreciated by those with a taste for art. The reproduction art available at Collieart includes world-famous paintings categorized by artist name and movement, enabling art connoisseurs to complete their personal painting collections with some of the world's most famous museum paintings. Quality reproductions are not only legal and accessible, but also a cost-effective manner of beautifying homes without making large investments, looking very similar to the original as far as texture, colors and style are concerned.
Collieart Oil Painting Company's reputation is mainly accounted for by their many years of experience selling museum quality paintings at 50-70% below gallery prices. Since their paintings come directly from talented artists they cooperate with, there are no middlemen or galleries to cause an increase in the price, allowing customers to purchase the finest art for prices starting at $199. They offer modern oil painting reproductions from various movements including abstract art, cartoon, Buddha, African, flower, animal, landscape, nude and seascape.
To learn more about the oil painting reproductions offered at Collieart, but also about prices and art movements, please visit http://www.collieart.com
About Collieart Oil Painting Company
Collieart is one of biggest oil painting suppliers which locate in Texas of USA. They have a lot of experiences in oil paintings business and they are always trying to make more and more good design oil paintings for customers' decorations.
Contact Information:
Collieart oil painting company
Dallas ,Texas
USA 75234
Phone number: 5803409970