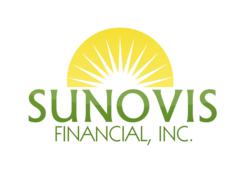 [Small business] owner pessimism is certainly not surprising in light of higher taxes, rising health insurance costs, increasing regulations and just plain uncertainty.
San Francisco, CA (PRWEB) February 19, 2013
While government reports show that the economy is improving, albeit slowly, that improvement is not translating to increased optimism among small business owners according to the National Federation of Independent Business (NFIB). Its recently released Small Business Optimism Index rose a scant 0.9 points in February to 88.9 which was not enough to offset January's losses caused by the fiscal cliff scare. Sunovis Financial, which assists small businesses with capital needs on a daily basis, takes notes.
Expectations for an improved economy notched the highest gain of index components, rising 5 points, but this still left the overall reading at a negative 30%. Plans to increase employment also gained 2 additional points to weigh in at 3% overall. The most positive reading is that for plans to make capital outlays, which now stands at 21%.
"Although the NFIB Optimism Index barely budged in February, the good news is that it is moving upwards. It does show the struggles that small business owners continue to face across America though," said Terry Robinson, president of Sunovis Financial.
Considering the record profits being booked at large corporations, sales are still negative for small businesses. More owners are reporting negative sales trends than are reporting positive trends. The February report still has improvements in sales volumes at a disappointing negative 9 percent. Nearly 20 percent of small business owners surveyed cited weak sales as their top business problem. Going forward, 32 percent still expect sales volumes to decline, while 25 percent are anticipating increased sales.
Small businesses are not contributing to increased employment according to the survey. Just 11 percent of those surveyed added jobs in the past few months, while 9 percent reduced their employee levels. Perhaps of more interest is the fact that 43 percent of small business owners tried to hire over the past 3 months, however 79 percent of them were unable to find qualified applicants.
Inventory reductions continue at small business with 22 percent of those surveyed saying they reduced inventory, while just 9 percent added to inventory. Plans to increase inventory in the future is also weak, standing at a negative 7 percent.
"With the dismal news that our economy actually contracted in the fourth quarter of 2012, it isn't any wonder that more small firms expect their real sales volumes to fall, few have plans to invest in new inventory, and hardly any owners are expanding or hiring. Owner pessimism is certainly not surprising in light of higher taxes, rising health insurance costs, increasing regulations and just plain uncertainty," said NFIB chief economist Bill Dunkelberg.
Overall, the results of this survey were just shy of dismal. With the net percentage of small business owners expecting better conditions in 6 months time being negative 30 percent the index is in dangerous territory. This negative 30 percent reading is the fourth lowest in nearly 40 years.
About Sunovis Financial
Every small business is important to local communities and even more important in rebuilding the American economy. Today more than ever, small businesses need capital and assistance to thrive, and that is what Sunovis is focused on.
Sunovis is an SBA expert, and also offers Short-Term Micro Loans for small businesses, not weighted on FICO scores or collateral but on business health and cash flow.