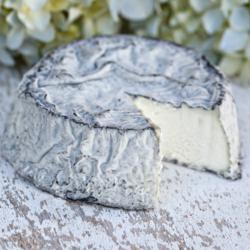 It is extremely validating that we've been recognized for the benefits we are providing to the food community
San Francisco, Calif. (PRWEB) February 13, 2013
Delicious Karma, a social shopping site for real, good food, has been selected as one of the top ten finalists for Vator Splash SF 2013. The high-tech entrepreneurial competition takes place today at Cafe du Nord in San Francisco, California.
"I am extremely pleased that Delicious Karma has advanced to the final round," said Jim Ritchie, Delicious Karma CEO and Founder. "It is a true testament of the value we are providing to our customers and the needs we are fulfilling in the market."
Delicious Karma beat out hundreds of other applicants to advance to the final round. The Vator Splash competition consists of three rounds, during which companies are carefully evaluated by their peers, seasoned Venture Capitalists, and industry professionals, on three main criteria: novelty and innovation, market potential, and the team.
Vator (short for innovator) is one of the largest professional networks dedicated to high-tech entrepreneurship and innovation. It was founded by tech veteran and award-winning journalist Bambi Francisco. The Vator Splash competition will draw hundreds of accomplished founders, veteran investors, and notable high tech professionals.
"It is an honor to be part of this special event," said Michelle Ritchie, Delicious Karma CMO and Founder. "It is extremely validating that our peers and the investor community recognize the benefits we are providing to our customers, our vendor partners, and to the greater food community as a whole."
ABOUT
Delicious Karma is a social shopping site and community for food lovers that makes it fun and easy to discover, learn about, and buy exceptionally delicious, wholesome, all-natural artisanal and gourmet foods, at great prices, while also supporting the community of artisanal food producers. Delicious Karma was founded in 2011 by entrepreneurial husband and wife team, Jim and Michelle Ritchie. Discover delicious goodness at https://deliciouskarma.com.
CONTACT
pr(at)deliciouskarma(dot)com
415-310-9909