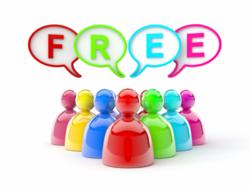 DRTV can be astonishingly effective but there are pitfalls for the unwary. Hopefully our free White Paper will help new clients.
London (PRWEB UK) 18 February 2013
DRTV - direct response television - can sell suitable products fast and it can produce colossal numbers of enquiries, rapidly, at low unit cost. Unlike conventional brand advertising, it is immediately and accurately accountable; almost all variables are measurable, and fast. So how does it work and what are the pitfalls for the unwary?
DRTV has shown huge growth, internationally - because it can be astonishingly effective. The technique has the potential to produce great returns on investment, by attracting new customers immediately.
DRTV includes any TV advertising that asks viewers to respond directly by phone, SMS (text) or web site visit. About 25% of UK TV commercials are direct response - that is, the advertiser aims to achieve immediate response from the viewer via a heavily-featured 0800 number, text response or online visit. Depending on the advertiser's marketing objectives, the desired response from the viewer could range from a brochure request or other enquiry to a firm order. Most DRTV commercials in the UK are 60 seconds or 30 seconds long.
"DRTV Advertising: Absolutely Everything You Need to Know", The DRTV Centre's freshly-updated White Paper, lives up to its title, providing an in-depth look at direct response TV advertising and making clear recommendations for first-time DRTV advertisers. It can be downloaded from the agency's website and includes the following sections:
"Scriptwriting for DRTV" explains why creating powerful scripts for DRTV needs particular and rare skills, which may well not exist in a client's existing advertising agency.
"Film & Video Production for DRTV" discloses the unique disciplines which apply when planning and producing DRTV commercials. The view is expressed that few mainstream TV commercial directors have the right mindset; a specialist DRTV director is essential.
"Booking TV Airtime for DRTV" demonstrates why the TV airtime schedule will look very different from a brand-awareness plan. Time of day, day of week, anticipated numbers of viewers per spot and several other key variables can make a crucial difference to the effectiveness of the TV advertising schedule.
"Choosing a DRTV Call Centre" highlights why selecting the right call centre can be crucial to the success of a client's DRTV activity.
"DRTV Response Analysis" explains that, because every variable associated with DRTV is accurately measurable, it is the perfect medium for constant experimentation and continuous improvement.
The White Paper concludes succinctly with "Ten Rules for Successful DRTV."
David Pearson, Founder of The DRTV Centre, comments: "Most advertising agencies just do not possess the knowledge and experience to create and produce highly effective direct response commercials. Our agency does, because we have specialised in DRTV for almost 16 years".
Company details of The DRTV Centre:

Established in London in 1997
The first and still the only advertising agency in the UK to specialise in DRTV
Response experts in advertising annuities, coins & jewellery, communications, comparison websites, education, equity release, holidays, injury compensation, law, loans, pet insurance, toys, travel
Provides everything clients need to mount successful DRTV campaigns: strategies, idea creation, scriptwriting, storyboards, research, casting, location search, film/video production, music, voice-overs, transmission copies, channel selection, TV airtime planning & booking and response analysis
For more info about making great DRTV campaigns, visit http://www.drtvcentre.com or http://www.facebook.com/TheDRTVCentre or call The DRTV Centre on 0800 635 9000.